Doris Day still sings at 87, offers fans My Heart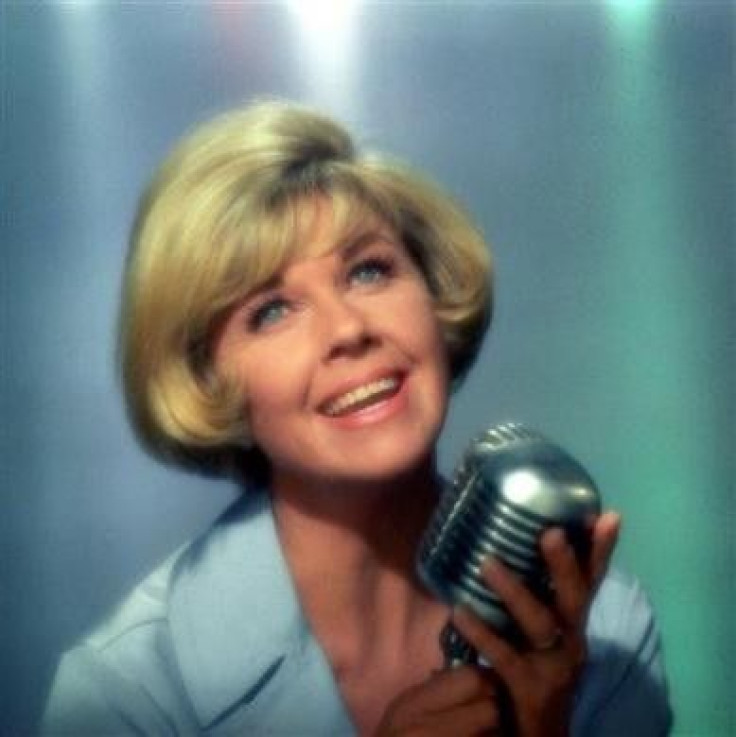 At age 87, Doris Day is not exactly pop music's latest hot young artist. But this week the star of film, TV and music returns to the U.S. record world she conquered more than 60 years ago with a new album, My Heart.
The CD, which hits record stores and websites December 2, is filled with old standards like My Buddy, previously unreleased tunes such as Stewball, about a race horse Day loved, and pop hits of the 1960s and '70s such as Daydream and You Are So Beautiful.
I like the music when I was working and singing, she told Reuters. I think the writers were so incredibly brilliant, and when you sang a song of theirs that you loved, it really meant something. And love songs, I love love songs.
Day, whose first hit was 1945's Sentimental Journey, went from big band singer to movie star of the 1950s and '60s. She became the quintessential All-American girl and a major box office draw with films such as Calamity Jane and Pillow Talk, opposite Rock Hudson. In the late 1960s, she moved to TV where she starred in The Doris Day Show.
But after that show ended in 1973, Day stepped out of the Hollywood limelight, moved to California's Central Coast and devoted herself to helping animals through various charitable groups, including the Doris Day Animal Foundation.
For the most part, she has stayed away from entertainment circles for more than 20 years since accepting a lifetime achievement honor from Golden Globe organizers in 1989.
Day recorded and released the songs for My Heart because she wanted to help animals -- sales proceeds go to her animal foundation -- and she dedicated the song My Buddy to her son, the late record producer and songwriter Terry Melcher, who died in 2004 after battling melanoma.
He really was my buddy, Day said of her son. I wanted that song to be there because it was for him and, well, all I can say is that I miss him very much.
PICKING SONGS SHE LIKES
Day's voice is sharp on songs such as My One and Only Love and The Way I Dreamed It, and she says she picked the songs for the album simply because she liked them.
It's difficult to explain, she said. You pick the songs that you like and like a lot.
She agreed that she's lived a magical life -- from Ohio schoolgirl to Hollywood star -- but then remembered that not all was sunshine and sweetness.
While her years in music, movies and TV will be known for performing, Day's setbacks notably included being left deeply in debt after one husband and his business partner squandered her earnings. Still, she recovered.
I had a lot of bumps, but each one led me to something better, she said.
Of all her endeavors, Day said she loved singing the most -- singing and the movies equally, on second thought. Of her favorite memories, she said, are those when she first became a singer in a big band with a swinging sound.
My Heart already has been released in Great Britain, and it landed in the top 10 on U.K. record charts, making Day among the oldest singers ever to earn that achievement.
Day said she thinks the key to her longevity is laughing a lot ... My entire family has gone to heaven, so I'm all alone. But if I sat in my house and cried all the time, what kind of life would that be?
She ends the album with the song Ohio -- a musical reference to the state where she was born, with its classic lyrics Why, O why, O why-o//why did I ever leave Ohio?
Day said she's not really sure exactly why she left home so many years ago, except that she simply loved to sing.
I was going to marry a very nice man, she said. I was going to have a nice little house and cook for him.
She pauses to reflect.
I still don't cook, she said, then laughs.
© Copyright Thomson Reuters 2023. All rights reserved.