Dow Trades Above 13,000 for First Time Since May 2008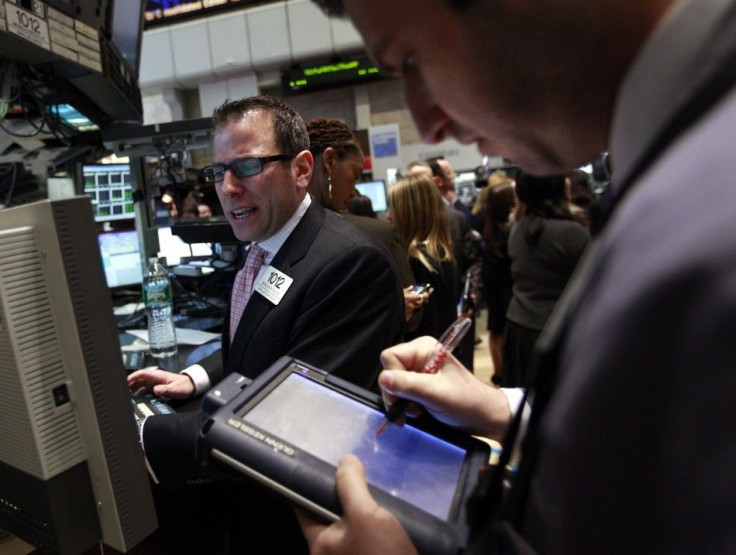 The Dow Jones Industrial Average briefly climbed back above the psychologically important 13,000 level shortly before noon Tuesday for the first time since 2008.
The gain in the benchmark stock index of the top 30 U.S. industrial companies, which was last at 13,000 on May 20, 2008, reflects optimism about developments in Europe.
That deal with Greece was widely anticipated for the last couple weeks, Peter Boockvar, equity strategist and portfolio manager at Miller Tabak, told The Wall Street Journal. That was a catalyst for this market. We got it, and now we have to figure out something else to rally on. The lack of a follow-through after yesterday's rally in Europe capped our bounce.
But beyond the immediate bump from Europe, the ability of the index to top 13,000 underscores just how much things have changed since the depths of the Great Recession. On March 6, 2009, the Dow Jones Industrial was 6,626.94. The Dow Jones Industrial will double that number if it can get to 13,253.88.
The other stock indexes also rose strongly. The tech-focused Nasdaq Composite climbed 9.22, or 0.31 percent, to 2,961, and the broader S&P 500 added 4.93, or 0.36 percent, to 1,366.16.
Jeremy Siegel, finance professor at the University of Pennsylvania's Wharton School, said on CNBC that the stock market's gains were sustainable and that he was looking for continued gains. i'm more interseted in the s&p pushes above its april high. remember the sp is more than 80 pct of the market.
Look at valuations, he said. Here we have very strong valuations, price-to-earnings ratios of 12 and 13 in a zero-rate interest world. I think it is the second leg up for this market.
He also said he expects the day's gains to encourage more retail investors.
I think the more people see the market they see that the end of the world isn't here. if they can see the market moving up again then they can think hey maybe i can get back into the market again.
© Copyright IBTimes 2023. All rights reserved.