'Downton Abbey' Finale Ratings: PBS Series Goes Out With A Bang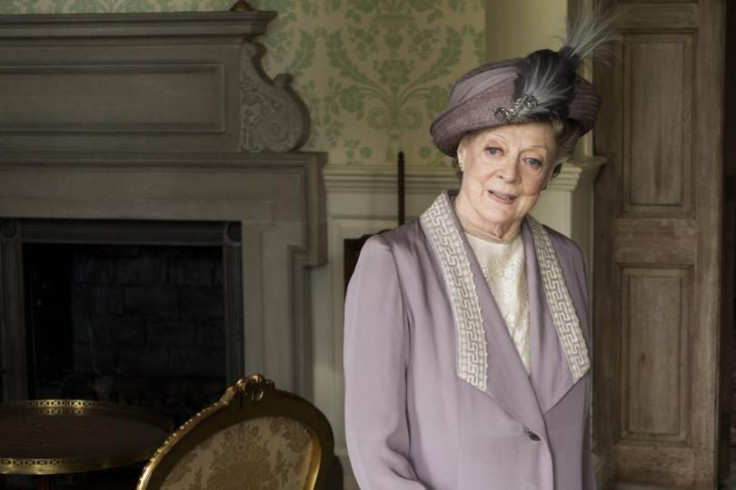 "Downton Abbey" was a hit almost immediately, winning the Emmy and Golden Globe for outstanding mini-series in its first season. On Sunday, the British "Masterpiece" series, by way of PBS, ended its six-season run still very much a hit.
The ratings for the show's series finale were released Tuesday and an average audience of 9.6 million viewers tuned in to say goodbye to the Crawley family, according to Nielsen data provided by PBS. The final episode is the fourth highest rated in the series' history, ranking behind only the Season 4 premiere, which had 10.2 million viewers, the Season 5 premiere, which had 10.1 million viewers, and the 9.9 million people who tuned in to the Season 6 premiere in January. The finale is the highest rated "Downton Abbey" episode that was not a season premiere.
"It's incredibly hard to say good-bye to a show that has brought so much pleasure to so many people," said "Masterpiece "executive producer Rebecca Eaton. "A huge thanks to everyone at 'Downton' — upstairs and downstairs, on-screen and behind-the-scenes. You've given us a historic piece of television. And, American viewers, please rest assured that, even after the sun sets on 'Downton Abbey,' "Masterpiece" will continue to shine on with the very best of British drama!"
Indeed, "Masterpiece" will continue on PBS Sunday nights. However, streaming has also aided an explosion of Americans watching British TV, resulting in an increased amount of content on platforms like Netflix and Acorn TV. Fans will not struggle to find more upstairs-downstairs drama to binge on now that "Downton Abbey" is gone.
But fans may not have seen the last of "Downton Abbey," either.
"I'm completely up for a movie," series creator and executive producer Julian Fellowes told Variety. "There are various considerations: which of the cast would be available. That would be a big thing. If we couldn't get enough of them to do it, it wouldn't really work. But as far as I'm concerned, I'm completely up for it."
© Copyright IBTimes 2023. All rights reserved.