Dr. Fauci Contradicts Trump Again: 'Valid' Scientific Data Shows Hydroxychloroquine 'Not Effective'
KEY POINTS
Dr. Anthony Fauci reaffirms all valid scientific data shows hydroxychloroquine is not effective for treating COVID-19
Statement comes after President Donald Trump repeats, retweets a video claiming hydroxychloroquine is a cure
"I happen to believe in it," said Trump, who admitted to taking the drug in May
Dr. Anthony Fauci, Director of the National Institute of Allergy and Infectious Diseases (NIAID), Wednesday reaffirmed findings by different scientific studies showing the anti-malarial drug hydroxychloroquine cannot cure COVID-19.
Fauci made this declaration a day after President Donald Trump again promoted the use of hydroxychloroquine as a cure, as well as other COVID-19 misinformation, in a series of tweets.
On Wednesday, Fauci pointed out all valid scientific data shows hydroxychloroquine isn't effective at treating SARS-CoV-2 (severe acute respiratory syndrome coronavirus 2), the virus that causes COVID-19.
"You look at the scientific data and the evidence," said Dr. Fauci. "And the scientific data ... on trials that are valid, that were randomized and controlled in the proper way, all of those trials show consistently that hydroxychloroquine is not effective in the treatment of coronavirus disease or Covid-19."
He also said the American public has "got to follow the science" in COVID-19 research, adding "you accept the scientific data" if a valid study comes out and shows efficacy and safety for hydroxychloroquine or any other drug.
"Right now, today, the cumulative scientific data that has been put together and done over a number of different studies have shown no efficacy (for hydroxychloroquine)," he emphasized.
The U.S. Food and Drug Administration (FDA) has not approved any drug for curing COVID-19. It has, however, recommended against taking hydroxychloroquine to treat or prevent COVID-19.
On June 15, the FDA revoked the emergency use authorization for hydroxychloroquine after determining it was "unlikely" to be effective in treating people with COVID-19.
Fauci was forced to rebut Trump after the president again sang the praises of hydroxychloroquine during a series of tweets Monday and at the White House coronavirus task force press conference the following day.
Trump retweeted a controversial video showing Dr. Stella Immanuel, a Houston pediatrician, declaring she's successfully treated hundreds of patients with hydroxychloroquine.
"This virus has a cure, it's called hydroxychloroquine, zinc, and Zithromax, she said. "You don't need masks, there is a cure."
Twitter, Facebook and YouTube have since deleted this video.
On May 18, Trump admitted he was taking hydroxychloroquine combined with zinc and an initial dose of azithromycin.
On Tuesday, Trump defended his push for hydroxychloroquine to White House reporters, saying he had "no problems" when he took it last May. He also defended his retweets, alleging he wasn't making any claims. He said he was only passing along recommendations from doctors.
"Many doctors think it is extremely successful, the hydroxychloroquine coupled with the zinc and perhaps the azithromycin," he said. "Many doctors think it's extremely good, and some people don't."
"I happen to believe in it. I would take it. As you know, I took it for a 14-day period. And as you know, I'm here," he said.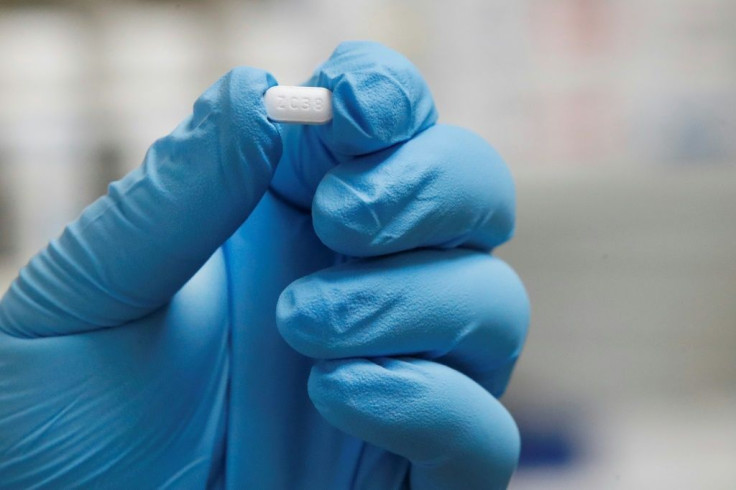 i
© Copyright IBTimes 2023. All rights reserved.
FOLLOW MORE IBT NEWS ON THE BELOW CHANNELS