Trump Walks Out Of Coronavirus Briefing After Question About Hydroxychloroquine Video He Shared
KEY POINTS
President Donald Trump has again renewed his praise for hydroxychloroquine, the discredited coronavirus "cure"
Trump retweets a controversial video of a Houston doctor praising hydroxychloroquine as a cure for COVID-19
The video is blocked by Facebook, Twitter and YouTube as part of their anti-COVID misinformation campaigns

President Donald Trump has renewed his embrace of hydroxychloroquine, the debunked "cure" for COVID-19, igniting a chain of events that saw him abruptly walk out of Tuesday's White House coronavirus briefing.
Prompting Trump's sudden exit was a question from CNN White House correspondent Kaitlan Collins, who asked about a controversial video he retweeted Monday night that shows Dr. Stella Immanuel saying masks do not work and there is a cure for COVID-19 -- both of which are untrue.
Collins also said Immanuel had previously claimed doctors make medicines using DNA from aliens and they're trying to make a vaccine "to make you immune from becoming religious."
A flustered Trump replied, "Maybe it's not. I can tell you this. She was on air along with many other doctors. They were being fans of hydroxychloroquine, and I thought she was very impressive in the sense that -- from where she came, I don't know which county she comes from -- but she said that she's had tremendous success with hundreds of different patients, and I thought her voice was an important voice. But I know nothing about her."
Trump suddenly exited the briefing room when Collins began asking another question.
The controversial video reposted by Trump features Immanuel, a Houston pediatrician, making the bizarre claims. The video has been deleted by Twitter, Facebook and YouTube citing rules against promoting "false information about cures and treatments" for COVID-19.
On learning of the deletion, Dr. Immanuel said Facebook's servers will be taken down "in Jesus name" unless her videos are restored. The deletions sparked complaints among conservatives about anti-right bias on social-media platforms.
In the deleted video, Immanuel rants about hydroxychloroquine on the steps of the Supreme Court in what the organizers called a "White Coat Summit." She and three other individuals in the video call themselves America's Frontline Doctors who disagree with the medical consensus on COVID-19.
The Supreme Court stunt was organized by the right-wing group Tea Party Patriots and supported by wealthy Republican donors. The video clip was first posted by Breitbart and shows Immanuel declaring she's successfully treated hundreds of patients with hydroxychloroquine.
"This virus has a cure. It's called hydroxychloroquine, zinc, and Zithromax," she claims."You don't need masks, there is a cure. Nobody needs to get sick."
Immanuel, who was born in Cameroon and received her medical degree in Nigeria, said protective face masks aren't necessary because hydroxychloroquine is a treatment for COVID-19. Both assertions have been disproven by the medical establishment.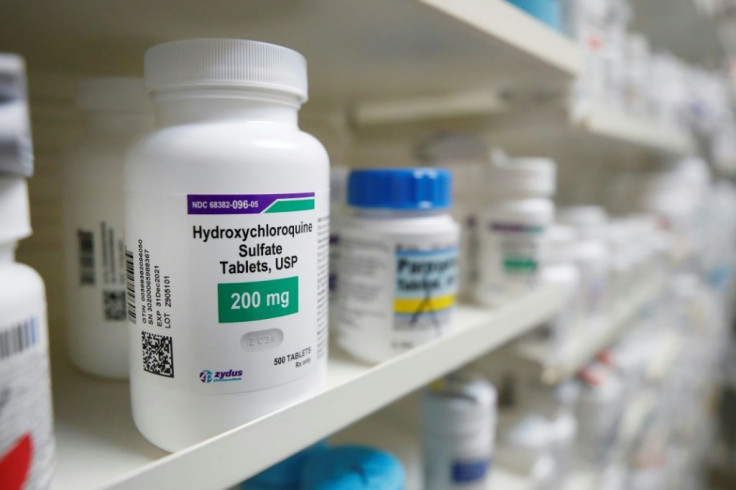 © Copyright IBTimes 2023. All rights reserved.
FOLLOW MORE IBT NEWS ON THE BELOW CHANNELS