Dr. Fauci Warns Midwest Of Potential Labor Day Surge In Coronavirus Cases
KEY POINTS
Dr. Anthony Fauci warned seven Midwest states could see a surge in coronavirus cases because of Labor Day weekend
The states he referenced accounted for nearly 600,000 confirmed cases of the virus since the pandemic began
Fauci pointed to case surges after Memorial Day and Independence Day as evidence of another possible post-holiday surge
Ahead of Labor Day weekend, Dr. Anthony Fauci, the country's top infectious disease expert, warned that anyone with plans for the holiday weekend should be vigilant about possible coronavirus exposure. In particular, he said seven Midwest states were at risk of experiencing another surge in cases if the necessary precautions weren't taken going into the weekend.
"There are several states that are at risk for surging, namely North Dakota, South Dakota, Iowa, Arkansas, Missouri, Indiana, Illinois," Fauci told Bloomberg Thursday. "Those states are starting to see an increase in the percent positive of their testing; that is generally predictive that there's going to be a problem."
As of Friday, the seven states Fauci mentioned had over 597,000 confirmed cases and over 15,700 reported deaths from the coronavirus pandemic.
Along with the interview, Fauci was part of a call alongside Vice President Mike Pence where the two spoke with governors about how to best prepare for the weekend. Fauci continued urging the governors to promote social distancing and masks during the holiday weekend, reiterating the importance of these two practices in curbing the spread of coronavirus.
He also pointed to the surges after Memorial Day and Independence Day as evidence of what could happen if these practices are ignored during a holiday weekend.
"If we're careless about it, then we could wind up with a surge following Labor Day," Fauci said on the call. "It really depends on how we behave as a country."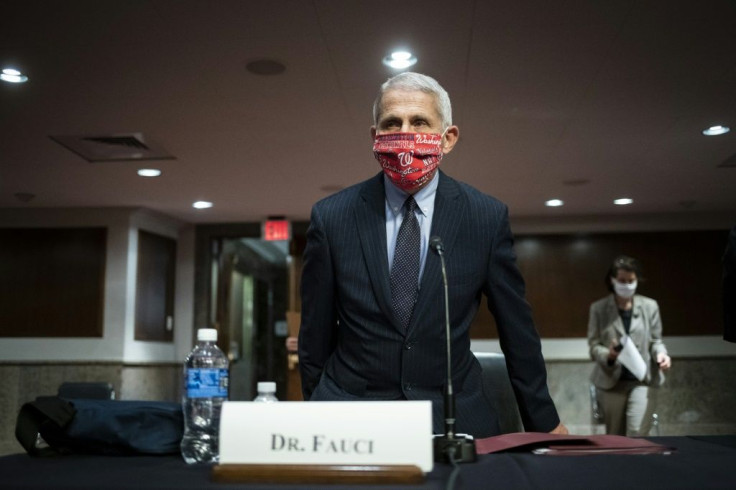 © Copyright IBTimes 2023. All rights reserved.
FOLLOW MORE IBT NEWS ON THE BELOW CHANNELS