'Dragon Ball Super' Chapter 70 Drafts Summary, Spoilers: Will Granola Become The Strongest Warrior?
KEY POINTS
Vegeta trains to become the strongest warrior
The Oracle Fish predicts the greatest fighter is coming soon
"Dragon Ball Super" Chapter 70 is hitting the stands Friday
Granola summons the dragon using the two Dragon Balls. The latest drafts for "Dragon Ball Super" 70 are available online teasing the dragon willing to accept Granola's wish, but there is a catch.
Twitter user DbsHype shared the draft summary for the upcoming chapter. "Dragon Ball Super" Chapter 70 starts from where Chapter 69 ends. The dragon asks Granola to confirm what he means by becoming the greatest fighter in the whole universe.
After Granola confirms his wish, the dragon tells him he can make him stronger but his strength cannot move beyond his latent potential.
In "Dragon Ball Super" Chapter 70, the dragon reveals he can make him the strongest and greatest of all warriors but there is a condition. Granola is ready to fulfill any condition as he cannot be weaker than the enemies.
Meanwhile, on Beerus' planet, Vegeta is trying to destroy a stone. However, Beerus looks unimpressed by Vegeta's technique. Beerus tells him he demolished the stone with a kiai, but a hakai from a God of Destruction can completely annihilate things.
Then, Beerus goes on to show what he means and Goku observes that Beerus is only showing off his capabilities.
Vegeta looks shocked to see Beerus' powers, but the latter accidentally destroys a monthly issue of God Comics.
In the meantime, Goku asks himself if Beerus is training Vegeta or just showing off. Whis wants to know if Goku is worried, but the latter says he is just concerned about improving his Ultra Instinct.
Moreover, he wants to see who will come out as the strongest in the universe. Whis tells him about the massiveness of the universe and it is nearly impossible to predict who will be the strongest fighter.
Meanwhile, the Oracle Fish states the greatest warrior in the universe will come soon. Vegeta announces the Oracle Fish is likely talking about him.
Later in the chapter, Vegeta successfully unleashes hakai to destroy a tiny stone and Goku takes note of the former's growing strength.
Vegeta announces he will be able to demolish bigger objects soon. Meanwhile, on Planet Cereal, the Dragon Balls disappear and Granola is seen with longer hair as he examines his new powers by lifting a big boulder.
"Dragon Ball Super Chapter" 70 is slated to release Friday on Viz and Manga Plus.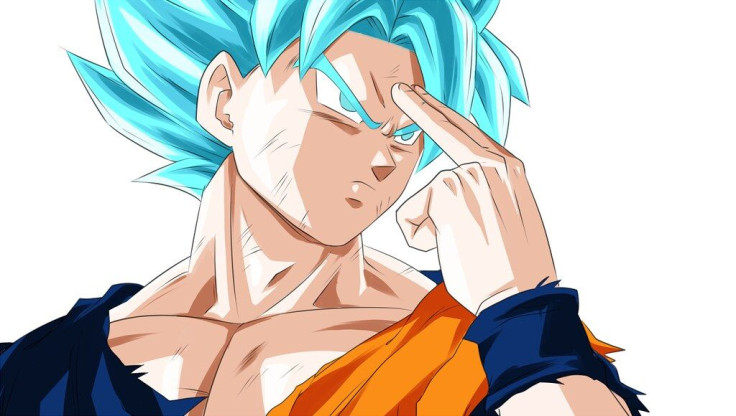 © Copyright IBTimes 2023. All rights reserved.