'Dragon Quest: The Adventure Of Dai' Episode 68 Spoilers, Release Date Out
KEY POINTS
Popp manages to make his Insignia glow
"Dragon Quest: The Adventure of Dai" Episode 68 is airing Saturday
The episode will stream on Hulu and Crunchyroll
The power of Popp's soul awakens and his Insignia of Avan glows in "Dragon Quest: The Adventure of Dai" Episode 68. The new episode is titled "The Last Challenge."
The official promo trailer of Episode 68 shows that with Merle's assistance, Popp is able to awaken his soul. His Insignia of Avan glows with the color of courage and the Pillar of Light emerges.
Meanwhile, the Disciples of Avan begin the ritual to cast Kaglimmer. In Vearn Palace, someone is waiting for the disciples that not even Dark King Vearn expected.
In the previous episode, titled "The Peril of the Great Purification Spell," Popp was feeling dejected after he was unable to glow his Insignia of Avan. The rest of the disciples tried to motivate him.
Meanwhile, Merle could sense the arrival of monsters. Popp told Dai and the others that he tried time and time again but it just won't glow.
He recalled how he trained hard but could not even make the Insignia flicker. He apologized to his friends for failing again and confessed that his strength wasn't enough to make it glow.
He even questioned his master for giving him the Insignia of Avan as he felt he was unworthy of wielding it.
Meanwhile, the dangerous monsters were entering the realm and time was running out for Dai and his friends.
"The Disciples of Avan try to cast Kaglimmer. But Popp's Insignia won't glow. Maam tries to encourage Popp, but only increases his pain. Powerful monsters enter the fray. As Dai and friends begin to panic, Zaboera schemes," read the official synopsis of Episode 67 as per Crunchyroll.
The cast of the anime includes Atsumi Tanezaki as Dai, Hiroyuki Yoshino as Killvearn, Kiyono Yasuno as Marin, Kazuhiro Yamaji as Matliff, Yuuki Kaji as Hyunckel, Yui Ishikawa as Amy, Toshiyuki Toyonaga as Popp, Tomokazu Seki as Hadlar, Tomoaki Maeno as Crocodine, Takaya Hashi as Vearn, Takehito Koyasu as Mystvearn, Takahiro Sakurai as Avan, Saori Hayami as Leona, Mikako Komatsu as Maam and Takahiro Sakurai as Avan.
"Dragon Quest: The Adventure of Dai" Episode 68 is scheduled for release Saturday. The episode will be out on Crunchyroll and Hulu.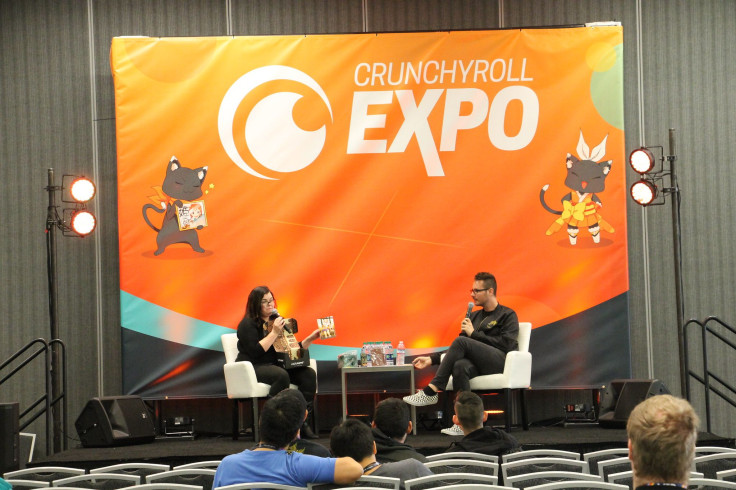 © Copyright IBTimes 2023. All rights reserved.