'Dragon Quest: The Adventure Of Dai' Episode 71 Live Stream Details, Spoilers
KEY POINTS
The epic dual between Dai and Hadlar is nearing its conclusion
"Dragon Quest: The Adventure of Dai" Episode 71 is airing Saturday
The episode will stream Crunchyroll and Hulu
Dai and Hadlar are battling against each other as their dual is reaching its peak in "Dragon Quest: The Adventure of Dai" Episode 71.
The official promo trailer shows Popp and Maam arriving to help Dai fight against Hadlar. However, this clash between the dragons is one that should not be intervened by anyone.
In the trailer for "Dragon Quest: The Adventure of Dai" Episode 71, Dai looks battered but determined to take down his enemy, Hadlar, at all costs.
Can Dai take on the mighty Hadlar and emerge victorious in this epic battle? The new episode is called "Battle of True Dragons."
In the last episode, Popp was up against Sigma and the former started to give a tough fight to the Hadlar Royal Guard.
At one point, Popp got Sigma's mirror off and immobilized the opponent. The Disciple of Avan announced that it was over for Sigma, but Popp was shocked by his enemy's calm demeanor.
Meanwhile, Sigma was impressed as Popp exceeded his expectations. And almost immediately, Sigma freed himself and lunged at Popp who was ready to defend himself.
However, it was too late as Sigma found Popp's core open and launched Lightning Buster at the latter's chest.
"The Disciples of Avan continue to fight the Hadlar Royal Guard. Maam defeats Albinass and Hyunckel defeats Hym. But Popp struggles against Sigma. The two battle over the only spell that has any effect on Sigma, Medroa," the official "Dragon Quest: The Adventure of Dai" Episode 70 synopsis read, according to Crunchyroll.
The cast of the anime includes Atsumi Tanezaki as Dai, Hiroyuki Yoshino as Killvearn, Kiyono Yasuno as Marin, Kazuhiro Yamaji as Matliff, Yuuki Kaji as Hyunckel, Yui Ishikawa as Amy, Toshiyuki Toyonaga as Popp, Tomokazu Seki as Hadlar, Tomoaki Maeno as Crocodine, Takaya Hashi as Vearn, Takehito Koyasu as Mystvearn, Takahiro Sakurai as Avan, Saori Hayami as Leona, Mikako Komatsu as Maam and Takahiro Sakurai as Avan.
Fans can watch "Dragon Quest: The Adventure of Dai" Episode 71 online on Crunchyroll and Hulu this Saturday. The episode will live stream in Japanese with English subtitles.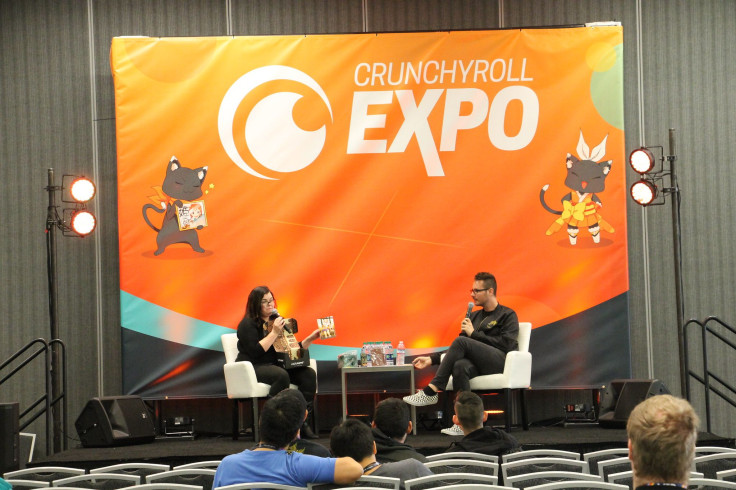 © Copyright IBTimes 2023. All rights reserved.