'Dragon Quest: The Adventure Of Dai' Episode 88 Spoilers, Release Date
KEY POINTS
"Dragon Quest: The Adventure of Dai" Episode 88 is airing this Saturday
The episode will be out on Hulu and Crunchyroll
The series is based on Riku Sanjo and Koji Inada's original work.
Dai's second Doruora attack results in the disappearance of Dark King Vearn in "Dragon Quest: The Adventure of Dai" Episode 88. The new episode is titled "The Shadow Raiment" and the official preview is already out.
The shock of the Doruora reaches the White Garden where the rest hope to regroup with Dai.
Despite Mystvearn falling before Hym and the others, the former rises again. Later, Mystvearn reaches for the raiment that covers him.
In the previous episode, Hym taunted Mystvearn and said that he was feeling bad for beating him up. He added the Dark Army was filled with irritating characters, but Mystvearn was the only one who respected Hadlar.
Suddenly, Mystvearn could see a reflection of Hadlar in his opponent. He asked Hym if his Aura and life were parting gifts from Hadlar.
Hym confirmed and said he had no other logical explanation for his current form. However, Mystvearn laughed at his opponent as he thought Hym was a puppet pretending to be Hadlar in his reincarnated form.
"Hym unleashes attacks against the heretofore invulnerable Mystvearn. Dai holds the upper hand against Vearn but feels overwhelmed by his confidence. How will each fight end?" read the official synopsis of "Dragon Quest: The Adventure of Dai" Episode 87, as per Crunchyroll.
The cast of the anime includes Atsumi Tanezaki as Dai, Hiroyuki Yoshino as Killvearn, Kiyono Yasuno as Marin, Kazuhiro Yamaji as Matliff, Yuuki Kaji as Hyunckel, Yui Ishikawa as Amy, Toshiyuki Toyonaga as Popp, Tomokazu Seki as Hadlar, Tomoaki Maeno as Crocodine, Takaya Hashi as Vearn, Takehito Koyasu as Mystvearn, Takahiro Sakurai as Avan, Saori Hayami as Leona, Mikako Komatsu as Maam, Ai Furihata as Gome, Hiroki Touchi as Lon Beruk, Akira Ishida as Larhalt, Konomi Kohara as Merle, Mitsuo Iwata as Zaboera and Tesshō Genda as Maximum.
The anime is based on the original story by Koji Inada and Riku Sanjo.
"Dragon Quest: The Adventure of Dai" Episode 88 will air Saturday. The episode will be available on Crunchyroll and Hulu. The new installment will stream in Japanese with English subtitles.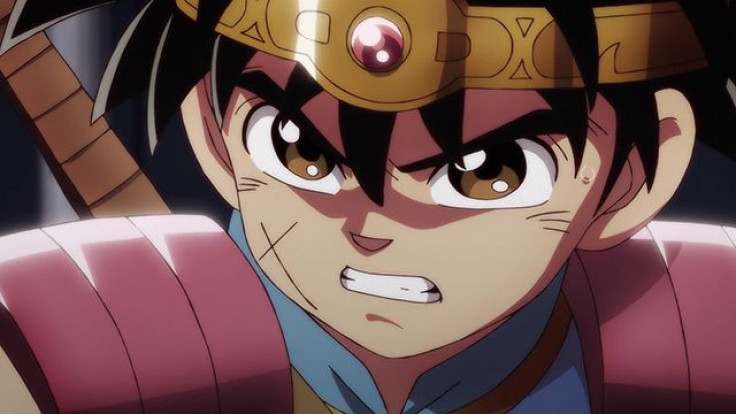 © Copyright IBTimes 2023. All rights reserved.