Drake-Meek Mill Feud: Nicki Minaj's Boyfriend Draws Drake Beef Comments After Posting Powerball Tickets Photo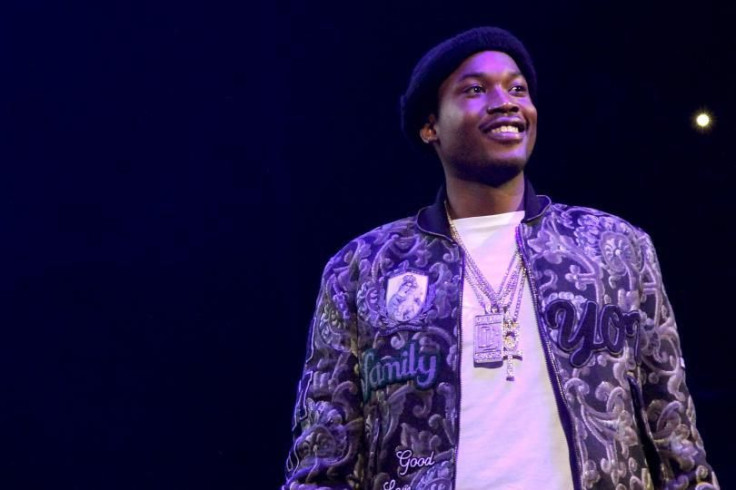 Meek Mill may not be able to get over his feud with Drake as once again his Instagram post received comments from fans over his ongoing beef with the Canadian rapper. Nicki Minaj's boyfriend took to the photo-sharing site late Wednesday to post a photo of his tickets for the Powerball.
"I check my numbers last lol," Mill captioned the photo, which he posted after the winning numbers of the historic, record-breaking Powerball jackpot were drawn Wednesday.
Social media users took to the comments section of the photo and talked about Mill's feud with Drake.
"Did you bought those with your money or your girls money - drakes voice @meekmill," one user wrote. "When Drake end yo career," another user wrote. Some of the comments were also accompanied by the hashtag "#drakebodiedmeek."
A third user wrote: "Welp Meek, look like you got Draked again."
Mill and Drake got into a public spat in July after the "All Eyes on You" rapper took to Twitter and told people not to compare him with Drake because he doesn't write his own rap songs. Drake responded with two diss songs "Charged Up" and "Back to Back" — the latter got nominated for the Grammy Awards. Mill later fired back at Drake with "Wanna Know."
Over the last few months, Mill and Drake have not targeted each other directly, but their fans have been feuding on social media. Some have also speculated over the rappers' social media activities, saying that their posts are part of their ongoing feud.
On Tuesday, reports surfaced that Mill's post that read, "The Crown Ain't Worth S--- If The Person Wearing It Is A Fraud," was aimed at Drake.
According to reports, Mill and Drake's fight may soon heat up as rumors surface that the two are planning to diss each other in their respective new albums — "Dreamchasers 4" and "Views From the 6."
© Copyright IBTimes 2023. All rights reserved.