Drake-Meek Mill Feud: Rick Ross Reveals What Advice He Offered MMG Rapper On Drake Beef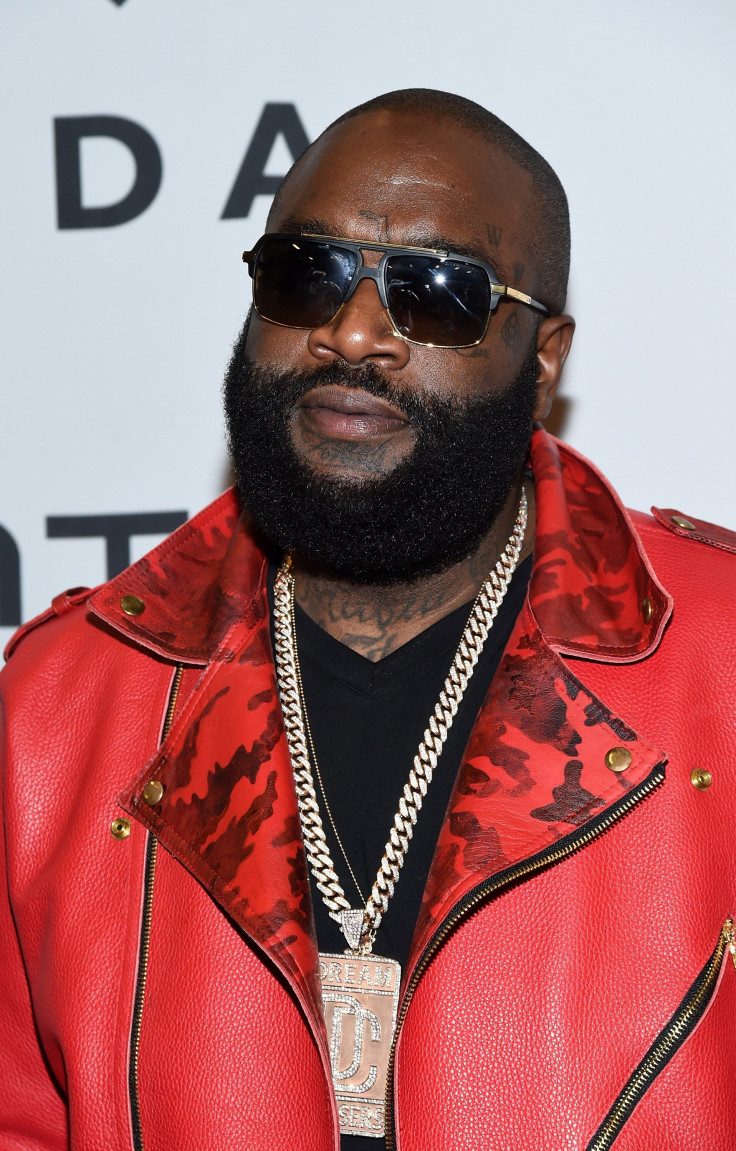 Rick Ross revealed he took a more laid back approach to Meek Mill's feud with Drake, and let the two rappers hash things out. Drake and Meek Mill, who's on Ross' Maybach Music Group (MMG) label, have been beefing with each other for months. It all started when Mill ranted on Twitter in July that Drake uses a ghostwriter.
While Ross was quick to squash Mill's feud with fellow MMG rapper Wale, he told MTV in an interview Thursday that the only piece of advice he gave Mill about his Drake feud was: "Do what you wanna do."
He added, "You express yourself with your music the way you want to do it whenever you're ready to do it."
Ross went on to say that he's been in Mill's position -- when he was feuding with 50 Cent in 2009-- and a lot of people weighed in on what he was supposed to do.
"A lot of people have a lot of their own opinion," Ross said. "But I've been in certain positions where people told me not to do that and I would do it again, if I had to. To me, that's what the art is about. I feel like whatever it is you gonna do, if your heart is into it, that's what you gotta do. That goes for whatever it is."
Recently, Drake and Mill's war of words have calmed down. It's been months since either rapper has released a diss track, even though there's rumors Mill is planning to drop another song after a video surfaced of him rapping over Drake's diss song "Back to Back."
There were also reports that Drake had recorded another diss track called "3 Peat," but ultimately decided not to release it.
Earlier this week songwriter Erykah Badu also weighed on the Drake-Meek Mill drama, telling Noisey that she "loved" their beef.
"That's what hip hop is about to me," she explained. "I like that. That's the way we're supposed to handle it! I encourage it."
© Copyright IBTimes 2022. All rights reserved.
FOLLOW MORE IBT NEWS ON THE BELOW CHANNELS