Drew Barrymore Reveals She Got Ghosted On A Date: 'Bizarre World'
Drew Barrymore has been very active with her dating life and in an interview, she revealed she got ghosted by a date.
The actress made the revelation in an exclusive interview with ET where she talked about the upcoming season 3 of "The Drew Barrymore Show." Asked about her dating life, the 47-year-old "Charlie's Angels" star said she has gone on "some dates here and there."
"I got so ghosted," Barrymore told ET. "I definitely think we have gotten into such a bizarre world where people just drop off."
"Like we thought that Jack Berger post-it note was bad, I think ghosting is so much worse," she said referring to an episode in Season 6 of "Sex and the City" where Jack broke up with Carrie Bradshaw through a post-it note which he placed on her car's windshield.
Ghosting is when someone suddenly cuts off all communication with a person they are dating without any warning or explanation.
Barrymore said the person is "nobody anyone knows." "He's a professional, and 52 years old, and has a job. You just think, 'Oh, this is a responsible human being. Why would you behave like that?'" she continued.
In 2021, the mother of two disclosed in her show that she is using dating apps to find a potential partner. "It's so hard on dating apps," she said in her show. "I feel like I'm always swiping left because they are too young or I don't know who they are."
The "First 50 Dates" star capped her summer vacation in Italy and is returning to the screens for the third season of her talk show on Sept. 12. She gave a preview of the exciting topics that will be presented in the upcoming season such as Katy Perry talking naked paddle boarding and her ex–Justin Long's new relationship with Kate Bosworth.
"She was spilling the tea," Barrymore recalled her visit to Perry in Las Vegas. "I just sort of threw out like, 'What about paddle boarding?! She went there and told me the whole story, and I was like, 'I'm so fascinated!'"
As for her previous flame, Barrymore said, "I'm so excited because he's in this big, new relationship and for me that feels so safe," Barrymore says. "I'm really happy for him," she told the outlet. "I think it's great."
Long,43, made his relationship with Bosworth,39, an Instagram official in May.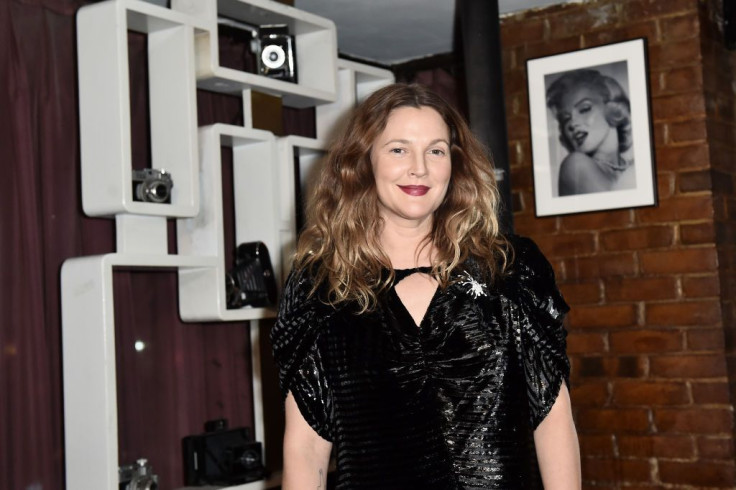 © Copyright IBTimes 2023. All rights reserved.