Dropbox Killer? Infinit's App Transfers Multigigabyte Files For Free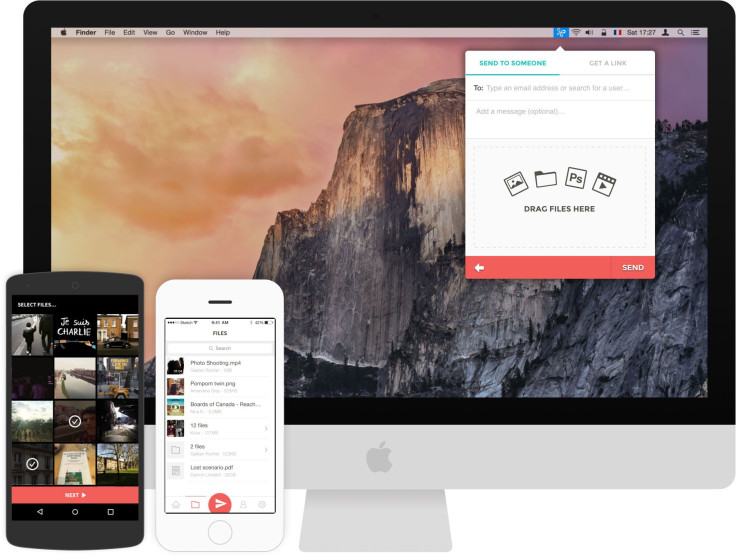 Usually, when you send a huge file over the Internet, you have to pay for the cloud space it occupies in transit. But Infinit, a product from a Paris startup, can transfer multigigabyte files for free, because it sends the file directly from your device to another computer, no cloud needed.
If it takes off, perhaps companies won't need expensive subscriptions to file-sharing products like Dropbox for Business.
There used to be one big hurdle for users looking to adopt Infinit: You couldn't transfer files to people who didn't have the app. But the app is now available for Windows, Mac OS X, iOS and Android, and it's getting a new version for iPads Tuesday. In addition, even if the person you're contacting doesn't have Infinit, a link will be sent to email, and the file can be downloaded from there.
"We've enabled users to send files with Infinit, and it works if the recipient doesn't have Infinit app installed," Chief Operating Officer Baptise Fradin said.
The difference between Infinit and cloud storage services like Microsoft OneDrive or Google Drive is Infinit sends your file directly to your recipient, only using the cloud when it absolutely needs to. For instance, if you send a file to somebody who's not at the computer, Infinit will upload the file to its servers so it's available later, even if your computer is tuned off. But most of the time, Infinit doesn't need to upload files to a remote server.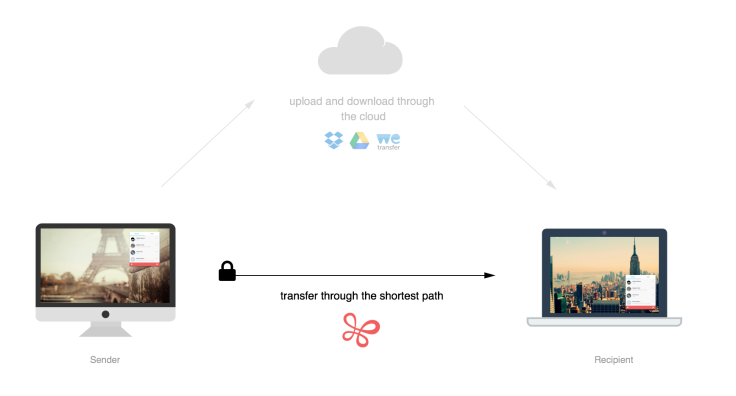 Here's how to use it: Simply type in the recipient's name, and notification will be sent to the device on which you want to initiate the transfer. Once it is accepted, a transfer will start, and can be paused and restarted at either party's leisure.
The company that makes Infinit has 11 employees, mostly in Paris. It has raised $1.8 million from venture capital funding and has 200,000 active users, including some at companies like HBO, Facebook and the BBC, Fradin said. The company recently entered into a deal with HTC to include Infinit on millions of smartphones. For now, the product is free, but the company hopes to introduce a paid business plan soon.
Infinit has targeted its product at designers and filmmakers who deal with huge videos or design files. When a rough cut of a movie is several gigabytes in size, one of the most efficient ways to get it onto another computer previously was by physically carrying over a hard drive or USB stick. Infinit is like Apple's AirDrop, but you don't need to be on the same network -- you can send a copy to anyone connected to the Internet.
Where Infinit sets itself apart is through its polished interface. It identifies users by email address and has a colorful, lively screen full of animations. The company has spent time specializing its user interface for each device.
"On Mac, everyone drag-drops files," Fradin said. "On Windows, you can drag and drop, but people like to right-click instead."
If Infinit can keep its service free, the stylish app could end up being a challenge to companies like Dropbox, which offer cloud storage and file sharing, as well as companies like WeTransfer, whose primary product is a fast way to send huge files. Perhaps the best way to send files over the Internet doesn't require the cloud.
© Copyright IBTimes 2023. All rights reserved.