#DropDropbox: Dropbox Faces Boycott For Adding Condoleezza Rice To Board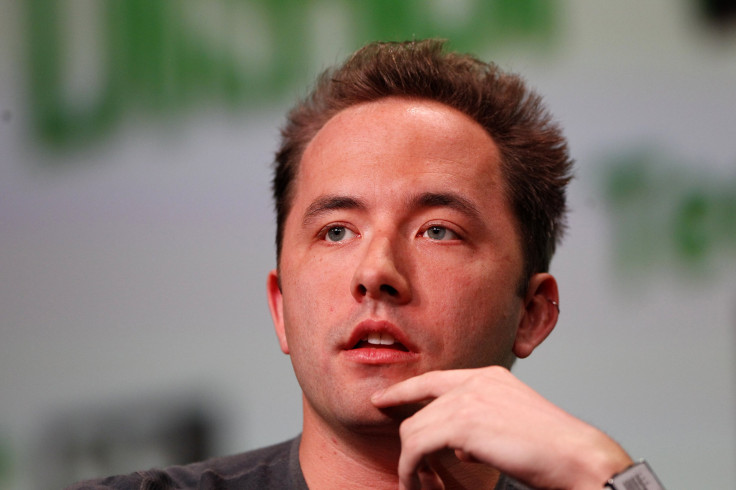 Online storage service Dropbox announced Wednesday that former Secretary of State Condoleezza Rice will join the company's board of directors. But as the welcome wagon came, the backlash began.
Subscribers began a petition called #DropDropbox on Thursday, citing concerns of Rice's political history of favoring wiretapping. Users of the site are concerned that her justification of the National Security Agency's (NSA) wiretapping program during the Bush administration while serving as an NSA adviser could compromise the privacy of their persona data stored on Dropbox.
According to the petition site, the concerns are "not an issue of partisanship" but rather negate the mission of the company, which "literally has access to all of your data," and its "commitment to freedom, openness and ethics."
"This is deeply disturbing, and anyone — or any business — who values ethics should be concerned," the petition reads.
The boycott lists complaints users have proposed about Rice being named to the board including her role helping "start the Iraq War," her involvement "in the creation of the Bush administration's torture program" and her previous position on the board of directors for Chevron.
But the most alarming claim, the boycott posits, is her support and execution of "several warrantless wiretaps." In 2005, Rice defended former President Bush and his wiretapping program to intercept international communication data from U.S. citizens as well as authorizing the spying on United Nations Security Council members in early 2003.
The petition asks users to send a message to Drew Houston, Dropbox CEO and co-founder, to "drop Condoleezza Rice or we will #DropDropbox" with automated social media links for Facebook and Twitter.
Dropbox announced Rice as an addition to its current board of directors on Wednesday, listing her "illustrious career" in previous positions with Hewlett Packard and Charles Schwab.
"When looking to grow our board, we sought out a leader who could help us expand our global footprint," the company statement read. "We're honored to be adding someone as brilliant and accomplished as Dr. Rice to our team."
The move to add Rice comes as the company looks to expand its reach beyond data storage. It also announced Mailbox for Android, new Dropbox for Business features and a new gallery function called Carousel.
But both users and experts have expressed concern about appointing Rice to the board.
One user wrote in the comments section: "Condoleezza Rice is here to help Dropbox 'navigate privacy concerns'. That's like saying you have appointed Hitler head of your Jew Outreach Program. Has Dropbox really fallen so low?"
"Adding Condi Rice to the Dropbox board might be the most tone-deaf move by a big Silicon Valley company in as long as I can remember," tech reporter Ed Bott tweeted.
Trevor Timm of the Freedom of the Press Foundation called the appointment a "disturbing move."
Do you believe Condoleezza Rice should remain on the Dropbox board of directors? Take our poll and sound off in the comments below.
© Copyright IBTimes 2023. All rights reserved.