Drug Bust In Ohio University Airport: Significant Quantity Of Suspected Cocaine Found In Unauthorized Plane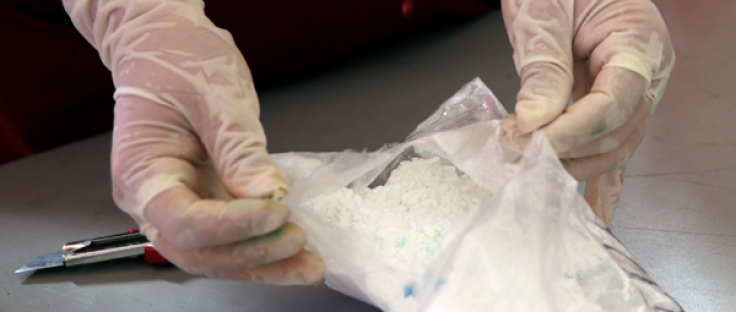 Authorities have seized "a significant quantity of suspected cocaine" concealed in an unauthorized aircraft after it landed at Gordon K. Bush Ohio University Airport in Albany on Wednesday. The drug was located after an investigation was conducted by the Ohio University Police Department (OUPD), the Athens County Sheriff's Office, Customs and Border Protection, and the Department of Homeland Security (DHS), according to local reports.
Read: Cocaine And Caffeinated Alcoholic Beverages Have Same Effects On Adolescent Brains, Reveals New Study
There were two occupants in the international flight when it landed around 2:30 p.m. EDT Wednesday and both were detained until Customs and Border Protection arrived at the scene. Both the suspects were taken into custody by Homeland Security and transported to Columbus. The contraband was also sent to Ohio's capital, according to local reports.
The pilot had said that he was traveling through U.S. airspace and a mechanical defect forced him to land at the airport, according to a press release on the OUPD's Twitter page.
Since Gordon K. Bush Airport is not a port of entry, and international flights do not regularly land there, the DHS warned OUPD of the plane's arrival, and Customs and Border Protection requested OUPD detain the plane's two occupants. A Homeland Security plane with special radar and communications equipment landed at the Ohio University airport to investigate the matter, according to the Columbus Dispatch.
The plane is a privately owned Canadian airplane based in Lachute, Quebec, according to information from the Canadian Civil Aircraft Register database. Aviation records for the tail number on the plane show that it has recently made flights over U.S. airspace while traveling between Canada and the Bahamas, according to the Post, a student-run newspaper in Athens, Ohio, which covers Ohio University.
The two suspects have not been identified and no further information was made available. Homeland Security is leading the investigation, Ohio University said, according to the Columbus Dispatch.
Homeland Security is leading the investigation, Ohio University said.
© Copyright IBTimes 2023. All rights reserved.