Dua Lipa Already 'Messaging' Ex Isaac Carew After Paul Klein Split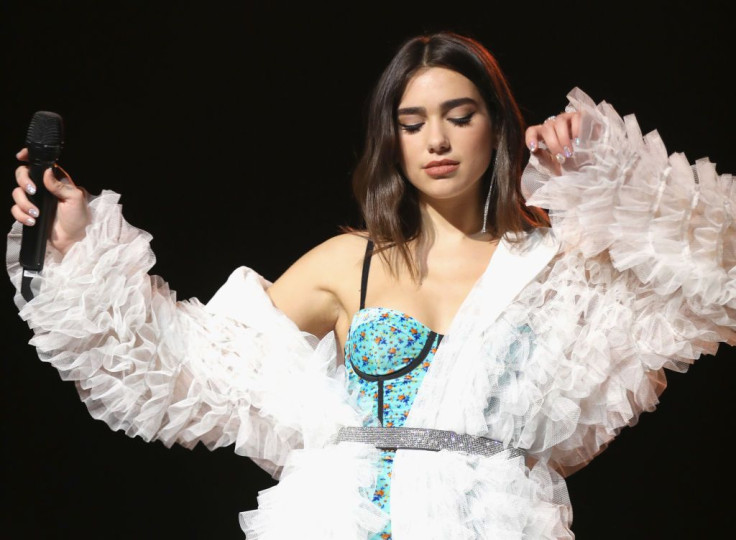 Dua Lipa may have given girls everywhere some solid advice on dealing with exes in her hit song, "New Rules," but it seems the up and coming singer may not be doing what she's preaching.
Dua, 22, has reportedly split with her boyfriend, musician Paul Klein, 29, after dating for five months, Daily Mail reported. However, it didn't take long for the English singer-songwriter to get back on her feet and move on as she has apparently already gotten back in touch with ex-boyfriend Isaac Carew.
Dua started dating Klein, who is a member of the rock band LANY, after they met at the British Summertime gigs in London's Hyde Park last summer. They also spent time together in London during the holidays. Dua and Klein's relationship, however, didn't last as they reportedly decided to go their separate ways earlier this month.
"Dua and Paul had a really good time together but things just didn't work out," a music source told The Sun.
The source went on to say that Dua is currently channeling her feelings into her songs while she has been working on her upcoming album. "She is very positive about the situation though, and has been pouring her emotions into her new album, which she has been writing in Jamaica and Los Angeles," the insider added.
Shortly after her breakup with Klein, Dua is reportedly back in contact with her ex, Carew. The singer dated the celebrity chef and model for two years before they split up in February last year.
"The breakup [with Klein] has brought back memories of Isaac, who she split with this time last year," the source told The Sun of the exes. "She has been messaging him again but she has been out of the country for the last few weeks so they haven't seen each other."
Meanwhile, her breakup with Kleins comes just weeks after an old incident involving Dua made headlines and forced the singer to publicly apologize. Back in 2014, the singer said the N-word while covering Mila J's "Smoke, Drink, Break-Up," according to Billboard.
Dua addressed the issue via Twitter when the incident caught attention, telling her fans that she never should have "gone there." She admitted that she could have used another word instead of the racial slur despite it being part of the original lyrics.
"In relation to my 2014 cover I never meant to offend or upset anyone," she wrote on Twitter. "I didn't say the full word but I can admit I shouldn't have gone there at all and that a different word could've been record altogether to avoid offence and confusion. (sic)"
Dua added that she wished she had "thought it through" and that she will "always stand up for social justice." "I wasn't thinking it through at the time ... I always stand up for social justice and I am very sorry to anyone that I have offended," she continued.
Do you think Dua Lipa will get back together with ex Isaac Carew? Or will she focus on her new album before jumping back into the dating game? Tell us what you think below!
© Copyright IBTimes 2023. All rights reserved.