Duff Watson Kicked Off Southwest Airlines After Twitter Rant: Users Defend Minneapolis Father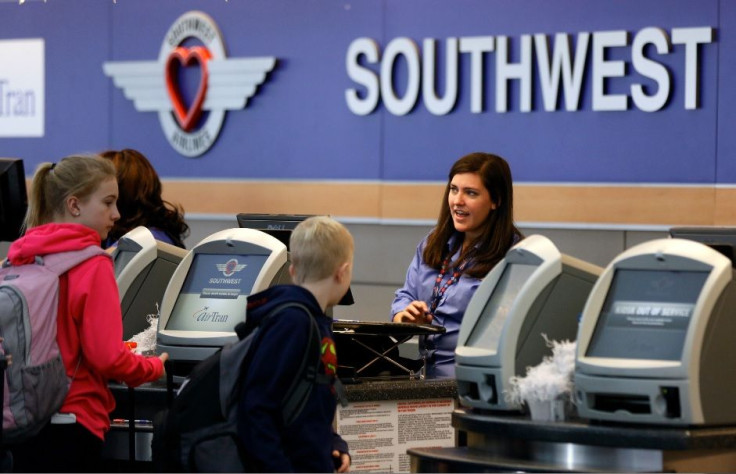 Minneapolis native Duff Watson was unhappy with Southwest Airlines (NYSE: LUV) and did something thousands of Twitter users do each day: take to the 140-character social media platform to vent frustration. But unlike most other netizens who complain on the Internet, Watson was kicked off for his tweet, Minnesota news site WCCO reported.
So what happened?
Watson was headed home from Denver with his two children on Sunday. He had an "A-List" customer status, which allows for those passengers to be seated first. When he arrived at the gate with his two children, ages 6 and 9, the agent would apparently not let them board as a family.
Frustrated, Watson said he tweeted the gate agent was rude and that his family was asked to leave the plane after they got to their seats. He did not use any profane language, but apparently the agent felt threatened, and would not allow them to board the aircraft again until he deleted the tweet.
Watson told WCCO in Minneapolis that he wrote "something to the effect of, 'Wow, rudest agent in Denver. Kimberly S, gate C39, not happy @SWA."
Watson explained, "I was left, you know, very upset, very embarrassed, very humiliated."
Southwest, however, claims Watson and the employee engaged in an argument while they were on the plane and that they might have disrupted other passengers. "We are thoroughly investigating the situation," the airline wrote in a statement online. "We have reached out to the Customer and offered vouchers as a gesture of goodwill."
According to data powered by Brandwatch, Twitter was set abuzz by Watson's tale. His name was mentioned on the mini-blog more than 2,500 in the last day. Many came to the Minneapolis father's defense. Some of their comments have been posted below:
© Copyright IBTimes 2023. All rights reserved.