Dunkin' Donuts Spring Menu 2017: Where And When To Buy New Donuts, Beverages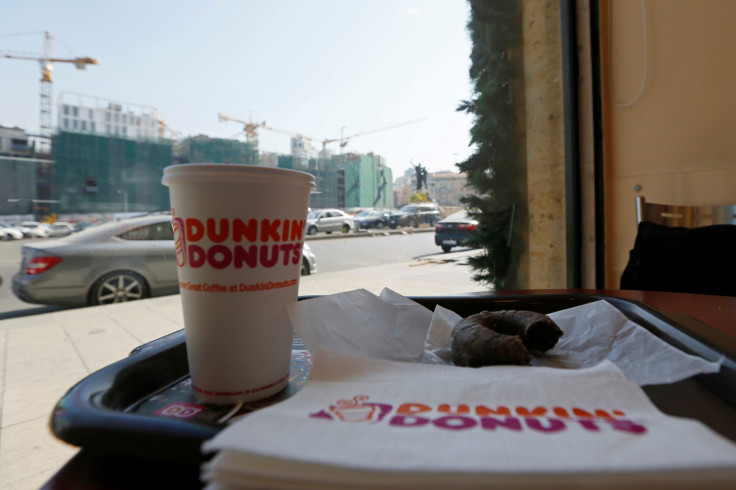 Dunkin' Donuts lovers can now look forward to Monday. The doughnut and coffee chain, which boasts roughly 11,000 locations, will be unveiling new offerings across its stores.
To celebrate spring, Dunkin' Donuts will be releasing new beverages and doughnuts for the warm months as a part of its new spring 2017 menu, the brand announced Thursday.
The new doughnut flavors were created to pair perfectly with the new beverage flavors and will be available in all Dunkin' Donut restaurants nationwide.
Read: National Iced Tea Day 2016 Freebies: Starbucks, Dunkin' Donuts And Other Deals To Celebrate The Drink
The lineup includes new coffee flavors, which can be used in iced or hot coffee drinks, as well as in lattes and machiatos. The new coffee flavors will be Coconut Crème Pie, a flavored coffee made with vanilla, coconut and "sweet pie crust flavors," and Butter Pecan, another flavored coffee beverage that will make its return.
Fans of winter beverages won't have to see flavors like Salted Carmel Hot Chocolate and Mint Hot Chocolate disappear just because it's spring: All winter beverage offerings will be available frozen, according to the announcement.
Finally, iced tea drinkers can choose from new Fruited Ice Tea drinks. The black or green tea drinks will be mixed with fruit juice and topped off with actual fruit pieces. The two flavors hitting the menu will be Blackberry and Mango Pineapple.
For breakfast sandwiches, the company will debut a Pretzel Croissant Breakfast Sandwich, which will come with egg, Wisconsin aged cheddar cheese and Cherrywood smoked bacon all sandwiched within a pretzel croissant.
For the pièce de résistance, Dunkin' Donuts will also roll out two brand-new donut flavors, created to pair with different coffee flavors.
Say "hello" to the Peanut Butter Delight Croissant Donut, a glazed croissant donut topped with a drizzle of chocolate icing and filled with peanut butter "buttercreme." If the glorified "cronut" isn't too much, Dunkin' Donuts encourages to pair it with the Cold Brew Coffee.
Last but not least, there's the Chocolate Pretzel Donut, a confection that should be paired with the Butter Pecan Coffee. The glazed chocolate cake-style doughnut will be topped with salted pretzel bits and a drizzle of caramel icing.
The Spring Flower Donut, a festive green-iced doughnut topped off with flower sprinkles, will be returning to the menu, also.
The one menu item that will not be returning is the brand's Coffee Coolatta, much to the dismay of fans.
© Copyright IBTimes 2023. All rights reserved.