During Instagram Rant, 'Teen Mom 2' Star Jeremy Calvert Confirms Marriage Plans To Brooke Wehr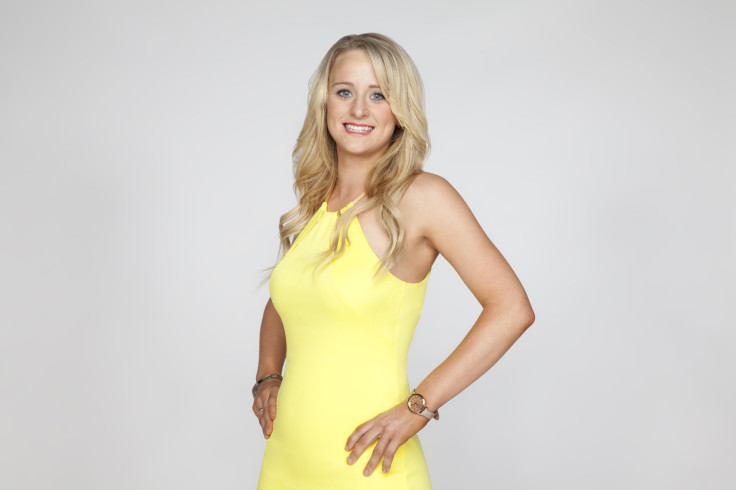 "Teen Mom 2" star Jeremy Calvert unleashed a NSFW diatribe Sunday to defend his girlfriend, Brooke Wehr. It was apparently a response to an article written by a "Teen Mom" fan site. In an expletive-laced rant, he denied that he was still in love with his ex-wife, Leah Messer.
"One, Brook has never ever ever ever made me post anything in regards to her and, quite frankly, she gets upset with the stuff I do post of her. And second of all, she is far from insecure of my ex, so you're way off there," he said about Leah, who is the mother of his daughter, Adalynn, 3.
There is one thing the site got right: Brooke has all his passwords.
Ultimately, Jeremy is ready to quit the show. "The BS has completely ruined my life," he wrote. "I was doing just fine before I knew [what the f---] the show was and, truthfully, wish I'd never became a part of it."
In the next post, he talked about marrying Brooke, something fans have assumed for months. "F--- yes I do plan on marrying Brooke f--- yeah why wouldn't I?" he wrote. "She treats me great, works hard [as f---], takes amazing care of her child. She makes me smile every day, yes we have our moments but f--- what couple don't [sic]. We don't go to bed mad at each other. I love her more than anything and so does my daughter, so that means even more to me [than] words can explain."
Leah has not responded to Calvert's outburst. Instead, she posted a photo of her older daughter, Aleah, who had two teeth pulled. "Holy cow!! Grace getting two teeth pulled was so unexpected!! This momma was soooo nervous for her, but she was sooooo BRAVE! I am so so sooo proud of her !!!!!" she captioned an image of her daughter's toothless grin. She calls her by her middle name as to not confuse her with her twin sister, Ali.
Jeremy isn't the only "Teen Mom 2" dad to get fed up with the show. Chelsea Houska's ex-boyfriend Adam Lind said he would quit the show, too. "I'm done," he wrote on Instagram. "I will [be] milking it out for a free trip to NYC one last time… then I'm out."
Season 8 of "Teen Mom 2" is currently filming.
Follow me on Twitter @mariamzzarella
© Copyright IBTimes 2023. All rights reserved.