Dustin Diamond Net Worth: Here's How 'Saved By The Bell' Star Made His Fortune
KEY POINTS
Dustin Diamond died at age 44 due to carcinoma Monday in Florida
He was best known for his role as Screech in the "Saved by the Bell" franchise
Diamond was engaged to professional clown Amanda Schutz
Dustin Diamond's net worth was around $300,000 before the "Saved by the Bell" star passed away Monday due to carcinoma. He was 44.
Diamond got his start in the showbiz industry with roles in the TV movie "Yogi's Great Escape" and an episode of "It's a Living" in 1987. He joined the "Saved by the Bell" franchise through its prequel, "Good Morning, Miss Bliss," according to NPR. Diamond became an instant fan favorite for his portrayal of the goofy, nerdy sidekick Samuel "Screech" Powers.
The success of the TV series gave birth to spinoffs such as "Saved by the Bell: Hawaiian Style" in 1992, "Saved by the Bell: The College Years," "Saved by the Bell: Wedding in Las Vegas" and "Saved by the Bell: The New Class." With several spinoffs of the show, fans speculated that its actors would get lucrative deals. In Diamond's case, he appeared in 130 episodes of "The New Class," which ran from 1993 to 2000.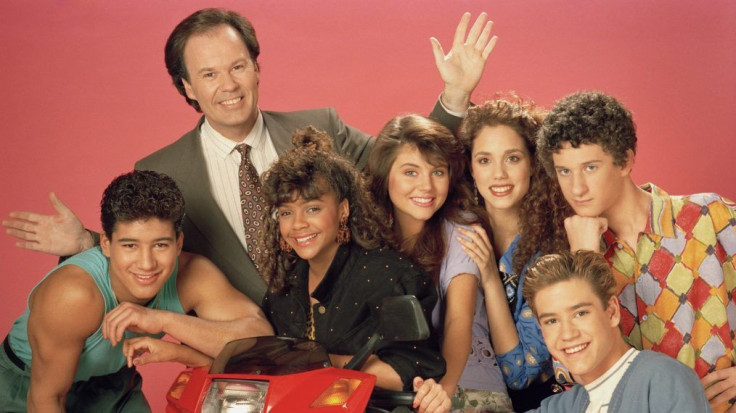 After the show ended, Diamond received offers to appear in TV and movies and later became a stand-up comedian. He also had stints in "The Weakest Link," "Celebrity Big Brother" and "Hulk Hogan's Celebrity Championship Wrestling," among others, a report from Celebrity Net Worth revealed. But his fortune changed after going through some legal cases later on.
He had some unsettled real estate property obligations that eventually led to him filing for bankruptcy in 2001. The actor also allegedly owed $40,000 to the Electrical Construction Industry Board of Wisconsin. Diamond was then arrested in December 2014 for stabbing a man in a Port Washington bar and was convicted of carrying a concealed weapon and disorderly conduct.
On the personal side, Diamond was married to Jennifer Misner. After the two went their separate ways, he got engaged to a professional clown named Amanda Schutz. The TV star owned a house in Milwaukee, Wisconsin. However, it became dilapidated and was reportedly facing foreclosure. It was listed in the market for $280,000.
Diamond also admitted to cooking up publicity schemes such as faking the "Screeched – Saved By the Smell" sex tape and a fundraiser to save his house from foreclosure.
Diamond recently completed his first round of chemotherapy after being diagnosed with lung cancer last month, but his condition worsened rapidly, BBC reported. Confirming his passing Monday, his representatives said the actor did not suffer much.
Even though his life had its ups and downs, fans will remember him as Screech and the years he gave joy to millions across the country through the "Saved by the Bell" series.
© Copyright IBTimes 2022. All rights reserved.
FOLLOW MORE IBT NEWS ON THE BELOW CHANNELS