Dylan McDermott's Mother, Diane McDermott, Murdered In 1967, By Gangster Boyfriend John Sponza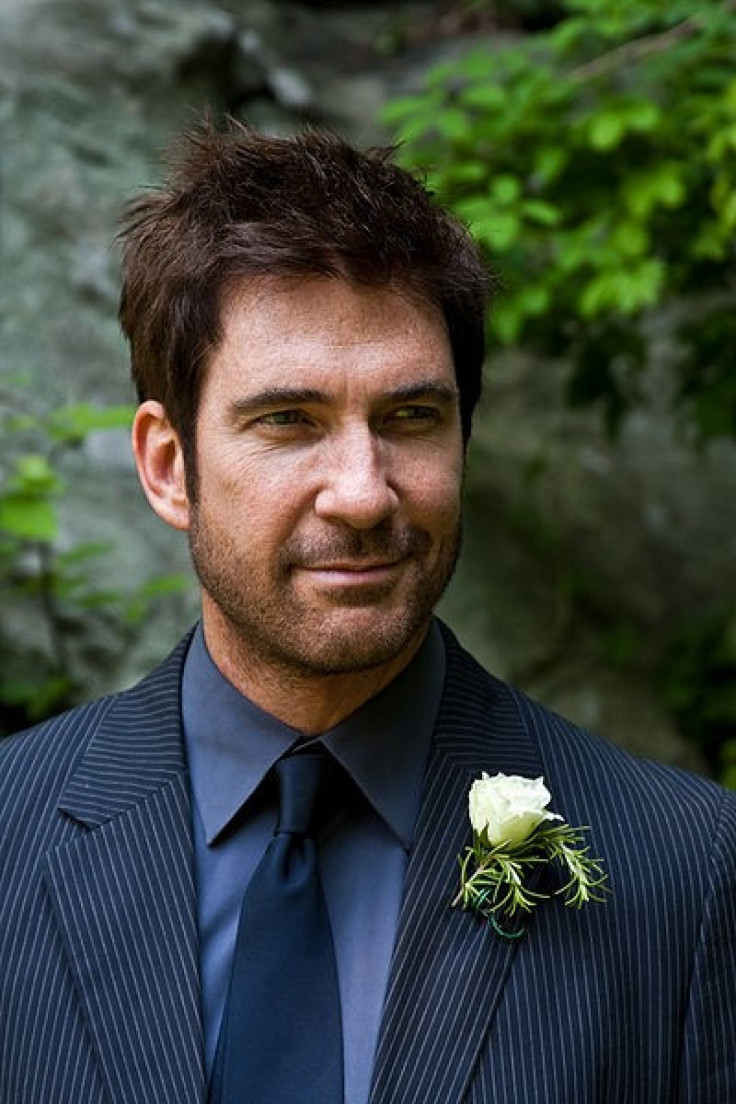 In a police investigation from 1967 that has been reopened, Connecticut authorities have concluded that actor Dylan McDermott's mother was murdered by her now-dead gangster ex-boyfriend.
According to the Republican-American newspaper, the Waterbury police investigation into the death of Diane McDermott was revived after the actor, who was five-years-old at the time of his mother's murder, contacted authorities with questions. Her death had been ruled an accident, according to the two-part series.
Police told the newspaper that the evidence they found in the 1967 case would be sufficient enough to file murder charges against John Sponza.
Sponza, who reportedly lived with McDermott at the time of the incident, told authorities that McDermott accidently shot herself after picking up a gun he had been cleaning.
The man, who has now been ruled to have murdered Diane McDermott, reportedly had ties to organized crime. He was shot to death in 1972, with his body being found in the trunk of a car in a Waltham, Mass., grocery store parking lot, according to the Associated Press.
After reviewing McDermott's autopsy, H. Wayne Carver, the state's medical examiner, determined that the gun found near the body was too small a caliber to have been the weapon used to kill her. According to his report, there were also signs that the murder weapon had been pressed to back of the victim's head.
What troubled me was that there was very little follow up other than the statement Sponza had given to police, Police Superintendent, Michael Gugliotti, told the newspaper.
Sponza is telling the police that night that he very rarely, if ever, had arguments, yet everyone we spoke to, including Dylan, who was only 5 at the time, remembered very violent, vicious arguments, he added. Dylan vividly recalls the amount of times, not only flashing the gun, but pointing it at the kid, saying, 'Shut up and get out of here.' He's still probably traumatized by that.
Dylan McDermott is best known for his role as lawyer Bobby Donnel on the TV drama The Practice. The part earned him a Golden Globe Award in 1999 for Best Actor in a TV Series and a Primetime Emmy Award Nomination in the same year.
The actor reportedly met with Gugliotti and Mayor Neil M. O'Leary last year while in town for a fundraiser.
He said in order for me to survive and to get where I am today, I needed to bury that moment in my life deep within myself, Gugliotti said. He said it wasn't until recently that I've come to the point in my life where I'm able to begin to process all of this and make it part of his life.
Police said the McDermott investigation has led to evidence that also implicated Sponza in at least two other unsolved homicides, according to AP.
© Copyright IBTimes 2023. All rights reserved.
FOLLOW MORE IBT NEWS ON THE BELOW CHANNELS