E-Commerce Guru Allegedly Masterminded NFT Rug Pull, Bought Digital Collectibles With Proceeds
KEY POINTS
A new report claimed Crazy Camels NFT was a rug pull
The French scammer behind the scam currently resides in Dubai
Many NFT projects are not legitimate due to the lack of rigid regulations
A French influencer who posed as an e-commerce guru has been accused of masterminding several Non-Fungible Token (NFT) projects that eventually folded, leaving investors high and dry. The influencer allegedly used proceeds from the supposed rug pull to purchase legitimate digital collectibles.
Instagram star Souleymane Rkiba allegedly masterminded a number of rug-pulls using his social media influence. In the latest of his alleged exploits, Rkiba bilked investors of $1.6 million through a scam project called Crazy Camels NFT, a new Twitter thread by an on-chain detective revealed.
The self-proclaimed detective who goes by the name Zacxbt is a 10-time rug pull survivor and has made it his mission to bust NFT scammers. Zacxbt allegedly traced all cash inflows to the French influencer's account and it led him to a series of transactions, which belong to several NFT projects. The transactions included $203k from metab_nft, $160k from TheMetaStars, $82k from miss universe NFT and $50.2k from fashion ape NFT.
"Souley [Rkiba] also has a public address that he buys NFTs on coincidentally receiving money from Binance. I'm quite confident he has more addresses," Zachxbt said. The Twitter user also uncovered an OpenSea account, which allegedly belongs to the French star. The account holds a couple of NFT items.
This includes a Mutant Ape Yacht Club and an RKFT Space Pod NFT from Cyber factory 2. It is also believed that Rkiba currently resides in Dubai and is an Instagram follower of Laurent Correia, who is another alleged NFT scammer.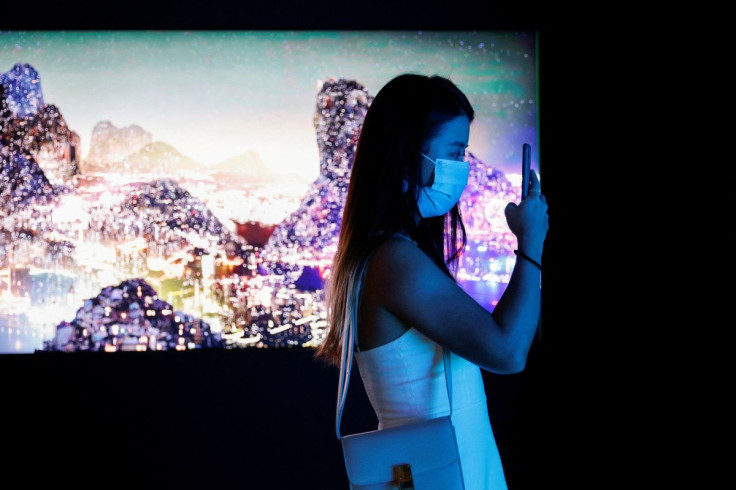 The Crazy Camels NFT project was launched in October 2021 and initially featured 10,000 NFTs and a lot of giveaways and promises. The project minted for 0.1 ETH on pre-sale and 0.3 ETH after the minting.
Like all other NFT rug-pulls, the Crazy Camels project claimed to have the support of celebrities and dropped the names of Dj Snake and Odell Beckham Jr. to attract investors. While the presales went well, the demand turned out low because of its high prices.
The team then reduced the supply to 2,000 and made $1.6 million through sales. Eventually, the team became distant and disappeared. Zachxbt tagged the Dubai Police on his Twitter thread to make them aware of the French star.
The NFT space skyrocketed to popularity in 2021, attracting interest from investors all over the world. With its growing popularity through influencer marketing, malicious actors have their eyes fixed on the industry. Owing to the lack of rigid regulation, many NFT projects are not legitimate and scammers mainly use them as a tool to siphon funds from investors.
In the spirit of fairness and balance, we make every effort to gather responses from those who are the subjects of our reports. Since we have no way to reach out to the person involved, International Business Times welcomes responses or comments from Rkiba.
© Copyright IBTimes 2023. All rights reserved.