E3 2012: Six Clues Into The Future Of Xbox, PlayStation And Nintendo Next-Gen Consoles [SPECS]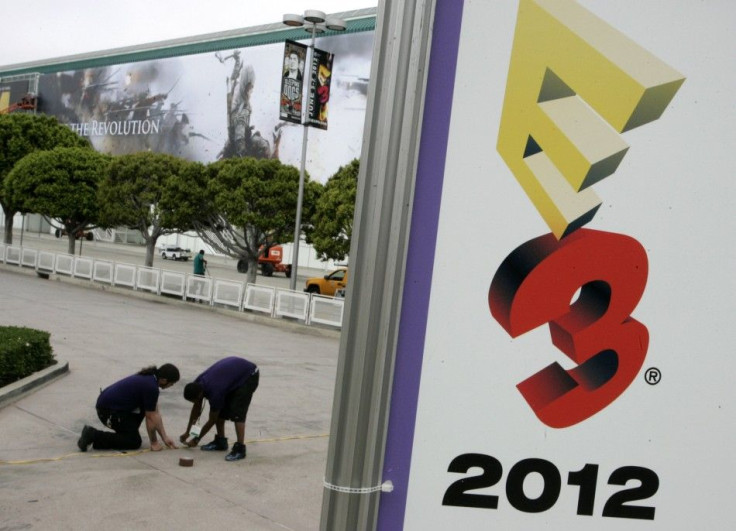 Microsoft, Sony and Nintendo are all pushing for what's next in terms of technological advancements to enhance gameplay. At E3 2012, some have revealed more about their next generation consoles than others, such as Nintendo whose press conference centered on what the Wii U will bring to gamers. However, although Microsoft and Sony have not made direct revelations about the Xbox 720 or PlayStation 4, speculations can be made based on game titles and technology unveiled. Here are six E3 announcements that could give players some perspective into what next generation consoles will have to offer, as spotted by CVG.
Star Wars 1313- This is a darker Star Wars first-person shooter from LucasArts, and was the best looking game at E3 according to CVG. The game will take players on an adventure as a bounty hunter in an all-new mature world, as LucasArts revealed in a press release ahead of E3. On the E3 show floor CVG spoke to Dominic Robilliard, the game's director, who said that the Star Wars 1313 demo was built on an NVIDIA-powered PC. This seems plausible, considering a top-notch rig would be necessary to support the sharp and detailed graphics. However, unless LucasArts plans to make this PC exclusive, fans can expect a beefed-up Xbox 360 follow-up.
Watch Dogs- This action-thriller from Ubisoft offers a unique and chilling storyline that hits close to home for anyone living on North America's East Coast, the Midwest and Ontario, Canada. The premise cites the blackout of 2003, in which cities across these locations were left without power for an entire day. Although this isn't a long period of time, it has been one of the most widespread power outages in history, and Watch Dogs uses this as its conspiracy-theory launch point. Ubisoft didn't announce any platform for this action-adventure thriller, leading some to believe that the console has not been created yet.
Beyond Two Souls- A cinematically crafted masterpiece coming from the makers of 2009's Heavy Rain, Beyond Two Souls truly shows the face of the gaming industry's future. Yes, this game was certified for PlayStation 3 when it was announced during Sony's press conference. But if these stunning graphics and lifelike mechanics can be supported by a current console, a next-generation system is sure to take this to a whole new level. The technology behind it will surely fuel the first wave of the next generation, and kickstart the transition of big-name actors from Hollywood to the games industry writes Ben Griffin of CVG.
Xbox SmartGlass- At its press conference, Microsoft introduced a link between mobile technology and gaming that has not been considered before. There has been a lot of talk of mobile gaming infringing on the traditional gaming industry, but Microsoft's new SmartGlass technology intertwines the two and allows them to work together. Similar to controlling a television with an app enabled on a smartphone, SmartGlass (to be known as Xbox Live Companion) will allow gamers to manage and interact with their Xbox games on mobile devices. But this could mark the end of hard-copy strategy guides, as Microsoft's app could act as a tip sheet or map for whatever game is currently being played.
Asymmetrical Gameplay- When Nintendo released the first non-joystick controller with its Nintendo Entertainment System back in the 1980s; the gamepad remote format revolutionized the way people play video games. Now, it seems the company is attempted to spark another colossal shift with its tablet-esque GamePad controller. In addition to a host of new social functions and features, the GamePad allows asymmetrical gameplay on the Wii U. This means that during a two-player game, one player can perform tasks on the main screen that are not directly related to the GamePad screen. Nintendo's last console commercialized the idea of motion-controlled gaming, and now it seems each console creator is striving to incorporate portable devices into their gaming systems. We've heard about Microsoft's SmartGlass, and Sony is planning to integrate its PlayStation Vita into PS3 gameplay as well.
Wonderbook- Sony's Wonderbook explores new ways to tell a story through technology. This views the pages of a book through the PlayStation eye camera, which renders animals, monsters, and anything else in three dimensions on your screen. The first Wonderbook, known as Book of Spells, has been written in part by J.K. Rowling and is based in the Harry Potter world. If it [Sony] hopes to escape the realm of seldom-played novelty, though, and evolve further on the PS4, someone as well-loved as Rowling, and something as widespread as books, could do it, Griffin also writes.
Before E3 2012, critics have called for a new product to come to the annual gaming industry expo. Not being limited to a physical product, CNet's Scott Stein writes that gamers need something new to be excited about. Whether that means new software or hardware, the E3 developer's expo is a chance to showcase what gamers have to look forward to. It seems that the revelations made at E3 2012 thus far are projects that will develop over time and will really show their strength as the next generations of consoles begin to evolve.
© Copyright IBTimes 2023. All rights reserved.
FOLLOW MORE IBT NEWS ON THE BELOW CHANNELS