Edward Snowden Releases Design For iPhone 'Introspection Engine' That Will Detect, Prevent Wireless Snooping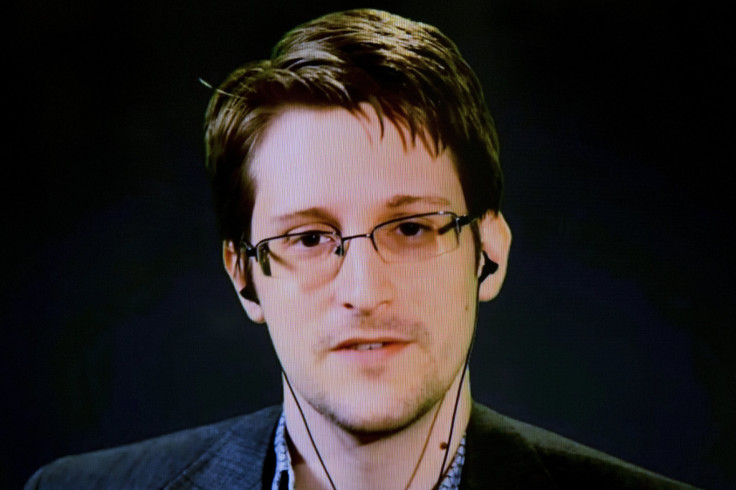 National Security Agency whistleblower Edward Snowden announced Thursday that he is working with the prominent hacker Andrew "Bunnie" Huang to create a cellphone hardware that would protect journalists from government surveillance. The device, dubbed "introspection engine," would be a plastic case designed to slide over an Apple iPhone 6, and will monitor the phone's internal antennas to detect incoming and outgoing signals from the cellular, Bluetooth, Wi-Fi or GPS chips, alerting users of any snooping attempt.
"The introspection engine has the capability to alert a reporter of a dangerous situation in real-time. The core principle is simple: if the reporter expects radios to be off, alert the user when they are turned on," Snowden and Huang said in a technical write-up released Thursday. "The introspection engine will be an open source, user-inspectable and field-verifiable module attached to an existing smart phone that makes no assumptions about the trustability of the phone's operating system."
The device would come with a small mono-color screen that will flash an alert when it detects a transmission that shouldn't be taking place. According to Snowden and Huang, the device, by maintaining a constant check on whether the cellphone's radios are transmitted, is a much more effective way of blocking unauthorized signals than a phone's "aiplane mode" — which can be hacked or spoofed.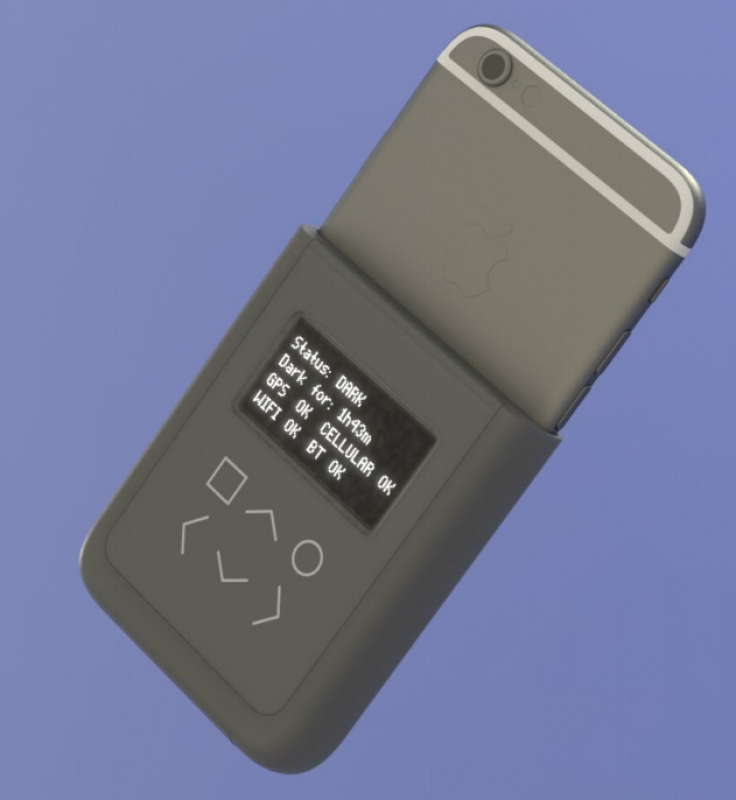 "Trusting a phone that has been hacked to go into airplane mode is like trusting a drunk person to judge if they are sober enough to drive," Snowden and Huang said.
However, the project is still in its experimental stages.
"Reporter Marie Colvin's 2012 death is a tragic reminder of how real this vulnerability can be. A lawsuit against the Syrian government filed in 2016 alleges she was deliberately targeted and killed by Syrian government artillery fire. The lawsuit describes how her location was discovered in part through the use of intercept devices that monitored satellite-dish and cellphone communications," Snowden and Huang said.
The announcement was made during a conference at the Massachusetts Institute of Technology's Media Lab. Snowden, who has been living in Russia since he fled the United States in the summer of 2013 before releasing a huge cache of top secret documents he stole while working as a contractor for the National Security Agency, joined in through a video connection.
"You need to be able to increase the costs of getting caught," Snowden told Wired magazine. "All we have to do is get one or two or three big cases where we catch someone red-handed, and suddenly the targeting policies at these intelligence agencies will start to change."
© Copyright IBTimes 2023. All rights reserved.
FOLLOW MORE IBT NEWS ON THE BELOW CHANNELS