Edward Snowden Seeks Return: White House Petition Response Suggests Obama Unlikely To Pardon Intelligence Whistleblower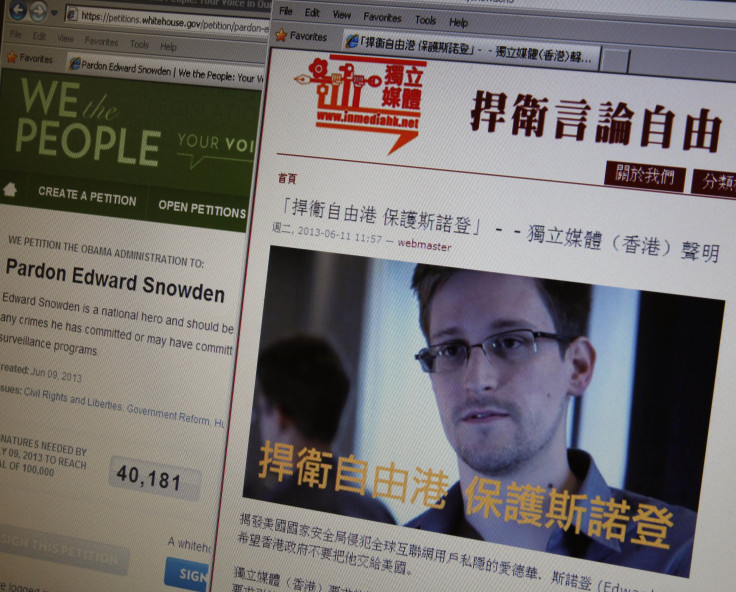 President Barack Obama's top adviser on counterterrorism is unlikely to recommend that her boss issue a pardon to Edward Snowden, the former U.S. intelligence contractor who leaked classified information on American surveillance programs. The adviser on Tuesday reiterated a point that the Obama administration has previously stated: Snowden should be held accountable for actions the White House claims endangered the lives of men and women who keep the country safe.
"Instead of constructively addressing [his concerns over the intelligence programs], Mr. Snowden's dangerous decision to steal and disclose classified information had severe consequences for the security of our country and the people who work day in and day out to protect it," Lisa Monaco, the White House adviser on homeland security and counterterrorism, said in a response to an online petition seeking Snowden's pardon.
Since releasing thousands of classified documents online through several U.S. media outlets, including the Washington Post, in 2013, Snowden has been charged with violating the Espionage Act. That year, he sought asylum in Russia to avoid extradition to the U.S. and has reportedly remained there ever since. Snowden's supporters have argued that he rightly exposed unsavory details of how the government spied on its own citizens and the leaders of other world powers, including its allies.
After acknowledging that Obama also had concerns over the scope of the surveillance programs, Monaco said Snowden's offenses are not excusable. "If [Snowden] felt his actions were consistent with civil disobedience, then he should do what those who have taken issue with their own government do: Challenge it, speak out, engage in a constructive act of protest, and -- importantly -- accept the consequences of his actions," Monaco wrote in the petition response.
She added: "He should come home to the United States, and be judged by a jury of his peers -- not hide behind the cover of an authoritarian regime. Right now, he's running away from the consequences of his actions."
The original petition -- published in June 2013 on the "We The People" website and signed by 167,954 people -- asked the White House for a "full, free and absolute pardon for any crimes [Snowden] has committed or may have committed related to blowing the whistle on secret NSA [National Security Agency] surveillance programs."
To read the full response, click here.
© Copyright IBTimes 2023. All rights reserved.
FOLLOW MORE IBT NEWS ON THE BELOW CHANNELS