El Paso Walmart Shooting Suspect Now Facing Federal Hate Crime Charges
KEY POINTS
The alleged El Paso Walmart gunman is now facing federal hate crime charges
He is currently facing over 90 charges, including captial murder
He pleaded not guilty after being indicted by a grand jury last September
The man accused of opening fire in an El Paso, Texas Walmart on Aug. 3 is now facing federal hate crime charges, according to sources. Twenty-one-year-old Patrick Crusius is already facing murder charges for the crime that ended the lives of 22 people, charges for which he pleaded not guilty after being indicted by an El Paso grand jury last September.
NBC reports that Crusius now faces 90 federal charges, including 22 counts of committing a hate crime resulting in death, 22 counts of use of a firearm to commit murder, 23 counts of a hate crime involving an attempt to kill and 23 counts of use of a firearm during a crime. He stands accused of being the lone gunman in a massacre that authorities investigated as domestic terrorism.
It is alleged that Crusius told authorities that it was his intention to kill as many Mexicans as possible before driving to his hometown of Allen, Texas, about 650 miles east of the scene of the massacre. His hatred for Mexicans was further reinforced by racist tirades that he had written and posted on the dark website 8chan, which were unearthed by authorities. Eight of the 22 people killed were Mexican nationals and nine additional Mexicans were among those wounded, according to law enforcement officials.
Authorities allege that, in horrific and cold-blooded act, Crusius first staked out the Walmart to ascertain that it was heavily populated. He then exited the store, armed himself with a high-powered assault rifle, goggles and a protective vest before opening fire and indiscriminately killing and wounding dozens of victims who ranged in age, from 15 to 90 years of age. The Walmart that Crusius attacked was about five miles from the Mexican border.
"We're going to do what we do to terrorists in this country, which is to deliver swift and certain justice," John Bash, the U.S. Attorney for the Western District of Texas, told the press during the investigation.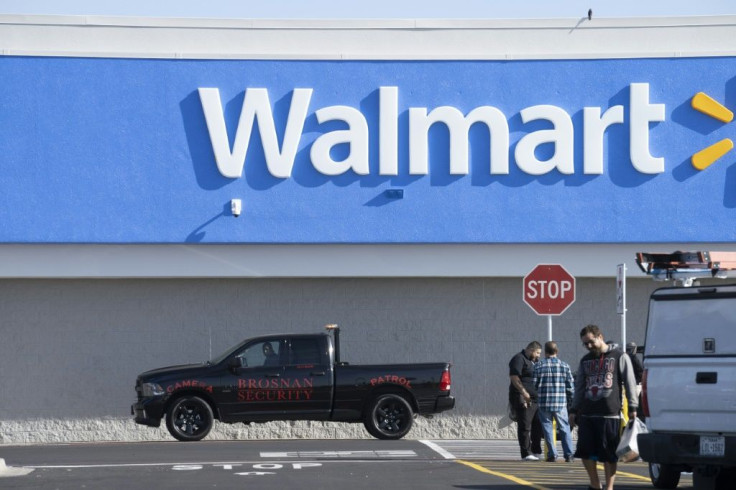 © Copyright IBTimes 2023. All rights reserved.