'Elder Scrolls 6' Rumors: Setting May Have Been Revealed In Tweet
KEY POINTS
"Elder Scrolls 6" fans feel that Bethesda has leaked the setting for the next installment
Bethesda's tweet on "TES6" may indicate that it will be set in Hammerfell
The "Elder Scrolls 6's" release date remains unknown
Some updates have come out about "The Elder Scrolls 6," but a cryptic tweet from Bethesda on New Year's Eve may have revealed one important detail: the game's setting.
Some are now speculating that the setting of "Elder Scrolls 6" is likely in "Hammerfell." This comes after Bethesda shared on Twitter a map of the Province of Skyrim with the caption, "Transcribe the past and map the future."
The tweet shows a map with three candles that have "Hammerfell" written on top of one of them. Add that to the caption "map of the future," and most feel that "Elder Scrolls 6" setting has been revealed.
Also worth noting are the possible clues in the other two candles. One is positioned over the city of Solitude and another on a box of some kind. But if one pays attention to the caption, one candle may refer to the franchise's past, another for the present and the third its future. And the future hints at the candle beside "Hammerfell."
However, it is also possible that the candles' positions have a different meaning. Hammerfell may represent the "Elder Scrolls'" past. This calls to mind "Elder Scrolls 2: Daggerfall," which featured Hammerfell as one of its locations.
This means the location of the next installment remains under wraps.
Finally, it cannot be discounted that the post may mean nothing at all. It may be nothing more than a graphical post to welcome 2021.
As mentioned in a previous report, "Elder Scrolls 6" remains in development. However, most feel that it should be coming out soon, with the new breed of game consoles now out. "TES6" is expected to make the most out of the latest features of the PlayStation 5, Xbox Series X and the PC – particularly graphics rendering.
Earlier reports indicated that seeing "TES6" come out in 2020 was deemed a long shot. Bethesda game developers are busy working on "RPG Starfield," a game expected to launch before "Elder Scrolls 6." Hence, it may be better to wait for the release of the open-world sci-fi game first before new updates can be expected.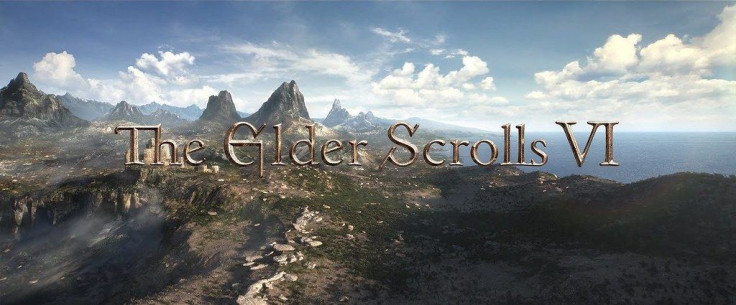 © Copyright IBTimes 2023. All rights reserved.