Election 2016: Donald Trump's Chaotic Week — Taxes, Impersonation Allegations And A Butler's Screed [VIDEO]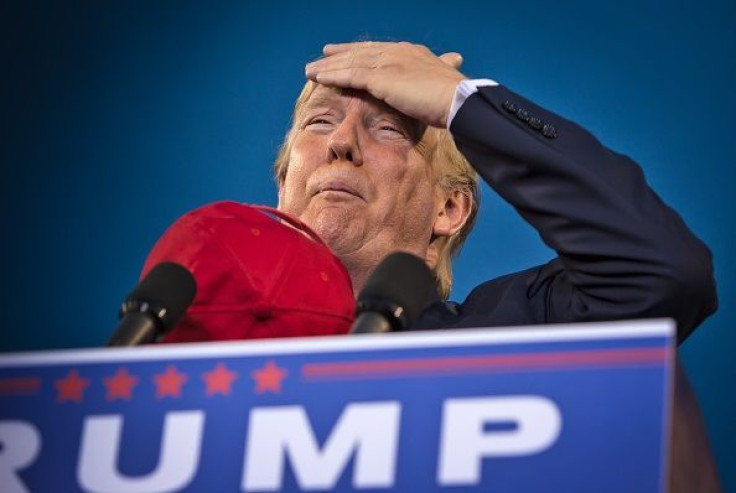 Presumptive Republican presidential nominee Donald Trump's refusal to release his tax returns until an IRS audit is completed capped yet another chaotic week in his quest for the White House, but it was unclear whether the mounting negative publicity would have any effect on supporters.
Trump, whose remaining rivals folded their campaigns following the May 3 Indiana primary, was accused of posing as a publicist named John Barron or John Miller who contacted the media to brag about Trump's accomplishments. And his former butler came under scrutiny for making virulent posts on Facebook, one calling for President Barack Obama to be hanged for treason.
Trump is just 103 delegates shy of the 1,237 needed to clinch the nomination. Come Tuesday, Oregon's 28 delegates will be in play, followed by the Washington state primary the following week where 44 delegates will be available. The finale comes June 7 when California (172 delegates), Montana (27), New Jersey (51), New Mexico (24) and South Dakota (29) bring the curtain down on primary season.
And Trump appears to be gaining on likely Democratic presidential nominee Hillary Clinton. The latest Quinnipiac University poll indicates Trump is within a point of Clinton in Florida and Pennsylvania, and ahead of her by 4 points in Ohio. Nationally, a RealClearPolitics average of polls gives Clinton a 5.7-point lead.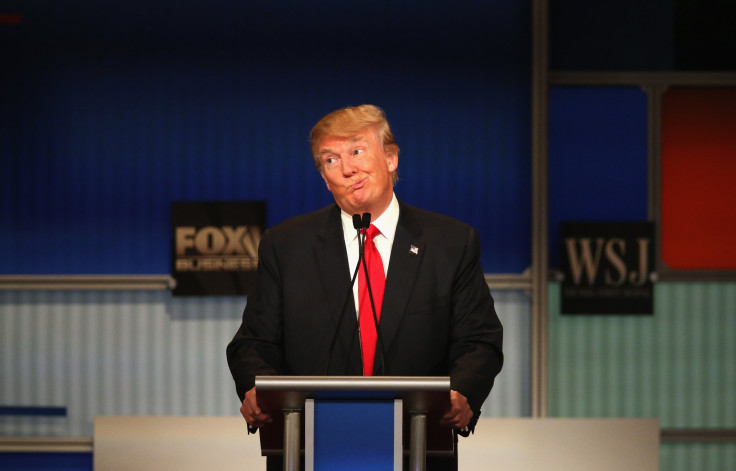 When asked Friday in an interview on ABC's "Good Morning America" when he would release the information, Trump said voters have no right to see his tax returns before the election.
"It's none of your business," the real estate mogul retorted when asked what his tax rate was. "You'll see it when I release, but I fight very hard to pay as little tax as possible."
Saying he didn't think voters have a right to see his returns before they vote, Trump denied having any foreign bank accounts.
In an op-ed piece in the New York Times, columnist Paul Krugman said he suspects Trump's tax returns hide a "dirty secret," possibly showing the real estate mogul isn't as rich as he says he is, a revelation Trump likely would find quite humiliating.
Republican 2012 nominee Mitt Romney said Wednesday Trump's refusal should disqualify him from running for president. Releasing tax returns has become a staple on the campaign trail, and presidential candidates have done it regularly for 40 years.
The Clinton campaign responded to his refusal by putting together a devastating series of clips on the issue.
The Washington Post on Friday reported Trump posed as someone else in 1991 to defend his personal relationships and brag about his encounters with celebrities. During an interview that afternoon with Post reporters, the call got disconnected when the issue arose, and his secretary said he could not take the call when reporters called back.
The New York Times on Saturday published a lengthy piece on Trump's behavior with women, citing an incident in which he asked a model to take off her clothes and put on a swimsuit so he could parade her in front of a crowd at his Mar-a-Lago estate in Palm Beach, Florida.
The Trump campaign disavowed remarks posted by Trump's former butler, Anthony Senecal, 84, who wrote that Obama should "have been taken out by our military and shot as an enemy agent in his first time."
"I wrote that. I believe that," he said when questioned by Mother Jones.
In addition, Mexico began fighting back this week against Trump's anti-immigration rhetoric, looking to rev up social media in a bid to reach out to U.S. business leaders to boost Mexico's image.
"What we found out is, again, that the image in general terms of Mexico was quite undervalued or, more specifically, out of date," José Paulo Carreño King, Mexico's undersecretary for North America, told Politico. "The image of the contributions of Mexicans and Mexican Americans was damaged and undervalued. And there was no clear image of the importance of the bilateral relationship. That's when the Mexican government decided that, again, we need to do something."
In announcing his candidacy in June, Trump called Mexican immigrants rapists and drug smugglers, and he has pledged to build a "big, beautiful wall" along the U.S.-Mexico border to stem the tide of undocumented immigrants.
Yet despite the negatives, anti-Trump forces appear to have ended their flirtation with fielding an independent candidate, and the GOP money machine has begun to ramp up its efforts on Trump's behalf.
The Committee for American Sovereignty announced Friday it would raise $20 million for the Republican nominee, USA Today reported, becoming the second super PAC in recent weeks to tout a pro-Trump operation. The first was Great America PAC. The Trump campaign told the newspaper, however, the candidate "continues to disavow the support of all super PACs."
That, however, doesn't close out fellow billionaires. Trump met last week in private with casino magnate Sheldon Adelson, who said he was willing to back Trump to the tune of more than $100 million, the New York Times reported, quoting sources with "direct knowledge" of Adelson's commitment.
© Copyright IBTimes 2023. All rights reserved.