Election 2016: Scott Walker, John Kasich Show Republican Election Priorities; GOP Right Not Swayed By Swing State Map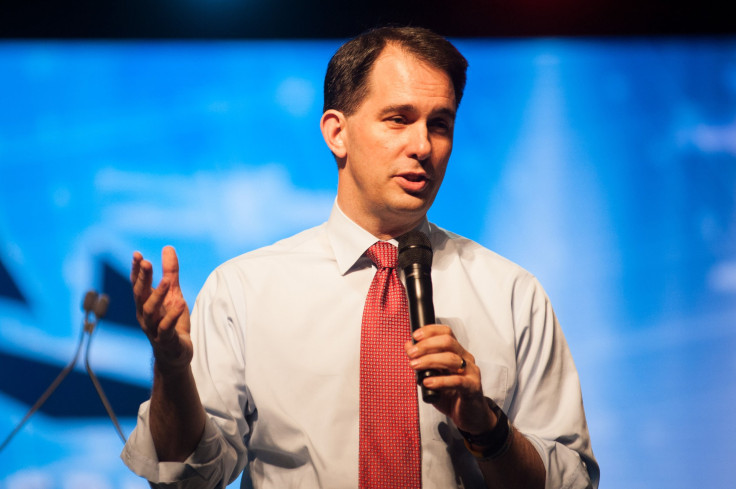 WASHINGTON – If you want to figure out the priorities of the Republican Party in the 2016 election, look no farther than America's heartland. The Midwest is likely to see two of its own governors in the presidential campaign. Wisconsin Gov. Scott Walker tweeted an announcement Friday afternoon, and Ohio Gov. John Kasich is planning a July 21 kickoff. One comes in as an underdog, with the other near the front of the pack.
Kasich looks like the stronger candidate – at least on paper. The two-term governor remains popular in his state. He coasted to an easy re-election last year. The Ohio economy is doing well. As a member of the U.S. House of Representatives, Kasich served as chairman of the Budget Committee for six years – a job that gives him the authority to talk about spending, taxes and the deficit. He even hosted a Fox News program in the early 2000s. And as the nominee, he would have a strong chance of carrying Ohio -- a crucial battleground state. No Republican has won the White House without winning Ohio.
Walker, on the other hand, looks like a guy who might struggle to break through. The two-term governor had to fend off a recall effort in 2012. He's done public battle with the unions. He never graduated from college. And in a general election, he would likely struggle to win his home state of Wisconsin, which hasn't gone for a Republican presidential candidate since Ronald Reagan in 1984.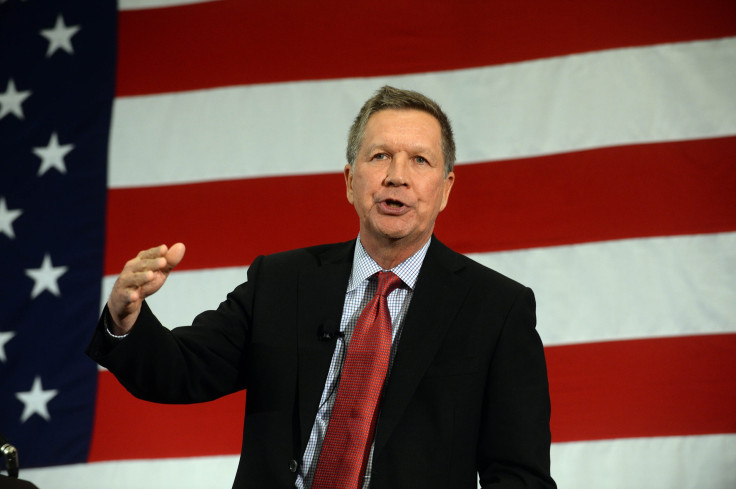 But it's Walker who is leading the polls in Iowa and frequently finishing second in national polls. He enters the race as one of the strongest candidates in the expected field of 17.
"In many respects, Walker and Kasich are obvious rivals, vying for a center-right niche in the GOP nomination process," said Paul Beck, professor of political science and of social and behavioral sciences at Ohio State University. "If Jeb Bush falters (and he is not as strong as he was) and Chris Christie recovers (not likely in my view), Kasich will try to compete with Walker for their past supporters."
While everyone in the GOP insists that beating Hillary Clinton is priority No. 1, they don't seem to be favoring the candidate who would generate the most advantageous map in a route toward victory. Republicans are looking closely at the records of candidates like Kasich and balking.
"Kasich is relatively popular in Ohio -- though he hasn't always been -- and, like Walker, he went after public sector unions, but he's done a number of things that are less popular with Republic conservatives who hold sway in early states," said Kenneth R. Mayer, a political science professor at the University of Wisconsin-Madison. "He is less confrontational than Walker, has shown a willingness to work across the aisle and, most notably, he accepted the federal Medicaid expansion money under the Affordable Care Act."
Scott Walker Presidential Candidate Profile | InsideGov
Some of the difference can be attributed to style. "Walker is almost always 'on message' and has been carefully honing his conservative credentials," said Barry C. Burden, director of the Elections Research Center at the University of Wisconsin-Madison. "Kasich's verbal style is less polished, and he has taken more moderate positions over time. This makes his image less well-defined."
Walker has also been running for much longer. He started seeking the nomination shortly after winning his re-election bid last year. Kasich only recently got into the mix.
But the key difference between the two governors is Walker's appeal to the most conservative Republican base.
Kasich would bring more establishment backing to the race, but he's losing the conservative activists. His most costly decision, in terms of right-wing support, was his choice to accept the Medicaid expansion created through the Affordable Care Act – the far right's most-hated piece of legislation.
John Kasich Presidential Candidate Profile | InsideGov
Despite the Supreme Court's recent decision upholding the healthcare law, Republican leaders in Congress and most of the declared GOP 2016 candidates have vowed to continue the fight to repeal it.
For Walker, winning support from both conservatives and the GOP establishment doesn't seem to be out of question. "Walker is seen as someone who can bridge whatever gap there may be between those two electorates — he's right on the social issues of concern to Christian conservatives, he's fought public-sector unions and won -- endearing himself to the tea party -- and has Koch brothers' support. But he's a sitting governor, which appeals to the establishment electorate," Dennis Goldford, professor of political science at Drake University in Iowa, said.
As the primary season goes on, some luster may come off Walker, and the lure of Ohio may intensify. But the fact that the governor of a key swing state may struggle even to qualify for the first GOP debate shows how determined conservatives are to stand fast on ideology and not be swayed by arguments about the electoral map.
© Copyright IBTimes 2023. All rights reserved.