Should The Media Ignore Donald Trump? Clickbait Cycle Blurs Newsworthiness And Noise In Race For 2016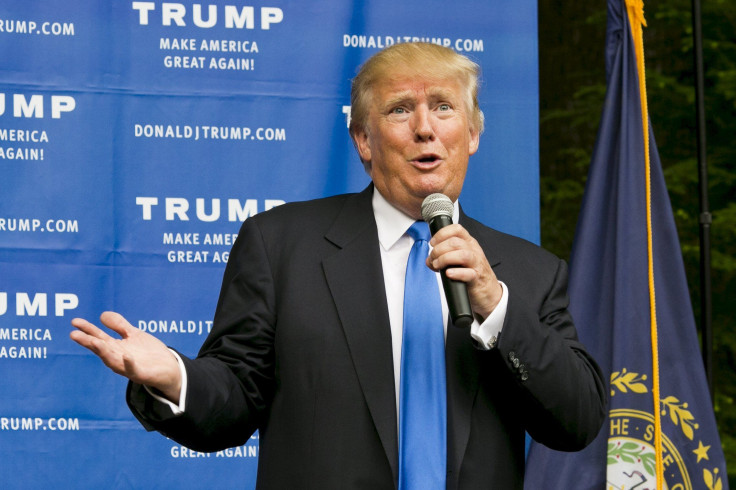 For all the talk about Donald Trump over the last three weeks, one would think the man actually has a shot at becoming the next U.S. president. Since he officially entered the race on June 16 -- and stuck his foot in his mouth with some brutally unsavory rhetoric about Mexican immigrants -- news outlets large and small have been intensely focused on the billionaire real estate mogul.
With Trump doubling down on his anti-immigrant comments and dominating primetime cable news blocks Wednesday, the echo chamber has reached a point where the 13 other candidates officially vying for the GOP nomination have been completely overshadowed.
"Everybody notices the drunk guy at the cocktail party," said Alex Patton, a Republican pollster in Gainesville, Florida, and founder of Ozean Media, a consulting firm. "It's such a noisy environment on Twitter and Facebook, you almost have to be outrageous to stand out."
Here is where the algorithms rule: Tech-driven newsrooms want news that generates clicks, which begets more voter trolling, more clicks and very little substance on issues or anything that matters for the country. The chatter has helped catapult Trump to No. 2 in the most recent New Hampshire poll and No. 1 in North Carolina. All this for a candidate many strategists say would be virtually unelectable in a general election.
So why should news organizations pay attention at all? Mine the social media data surrounding the 14 official Republican presidential announcements, and the answer becomes clear. According to numbers provided by Facebook Inc., Trump's announcement last month generated 6.4 million Facebook interactions in a 24-hour period -- including likes, posts, comments and shares.
No other Republican candidate came close to that kind of engagement, with the exception of Texas Sen. Ted Cruz, the first major candidate in the race, whose announcement generated 5.5 million interactions. Even the viral-friendly Chris Christie, with his myriad scandals and New Jersey hubris, barely broke 800,000 interactions when he announced on June 30. Hillary Clinton's announcement, it's worth noting, beat them all, with 10.1 million interactions.
Break The Internet, Save Democracy
For news outlets vying for clicks and ratings, Trump may be low-hanging fruit wrapped in a bad toupee, but to many Republicans he is a dangerous caricature, pandering to angry, lowest-common-denominator voters in a year when the party has a good chance of reclaiming the White House.
"He's the Kim Kardashian of Republican politics," said Patton. "He's a distraction, and he has a potential to do great harm to the GOP brand."
But some media professionals say newsrooms -- trolling and sensationalism aside -- have an obligation to cover Trump, however Barnumesque he may appear to more serious-minded candidates. In fact, ignoring him would be doing a disservice.
"I abhor clickbait, but when you have a declared and recognized candidate for the presidency of the United States doing and saying the things Trump has, I have trouble seeing how editors and news directors don't cover that," said Katy Culver, associate director of the Center for Journalism Ethics at the University of Wisconsin.
Culver cites the decision by NBCUniversal's Univision to cut ties with Trump following his disparaging remarks about Mexicans and his subsequent lawsuit claiming the Spanish-language network violated his First Amendment rights. "That is a completely valid news story, if for no other reason than the candidate has no understanding of the constitutional right of free expression," she said. "It protects you from government censorship, not from Univision."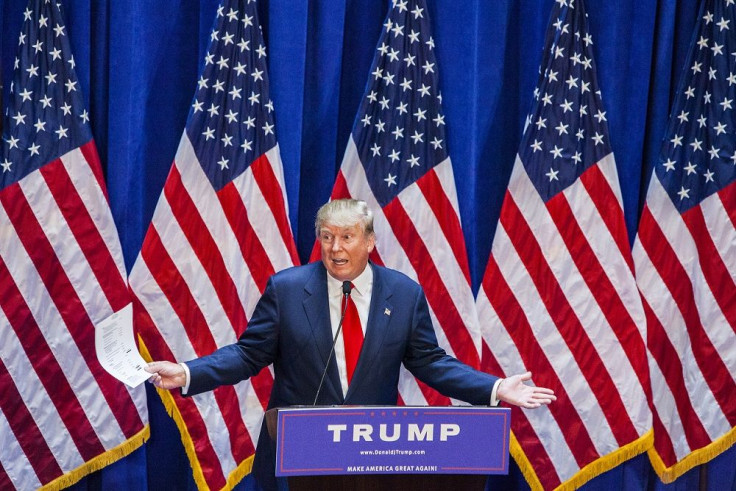 Race To The Bottom
The line between newsworthiness and noise is rarely apparent, and Culver conceded there is a point at which coverage of Trump becomes gratuitous. "If constant and repeated coverage of Trump siphons time, space and energy from thorough coverage of other candidates and issues, then we have a problem," she said.
In fact, that's exactly what is happening. With Trump now soaring in the polls, he is all but assured a coveted spot onstage at the first Republican presidential primary debate, which will be televised on Fox News next month. The debate will only feature 10 of the candidates, and with such a crowded field, every percentage point matters for those candidates who face being bumped. With Trump grabbing all the headlines, the Republican primary has effectively turned into a season of "The Apprentice."
"Frankly, what I think what you're going to see is other candidates emulating Donald [Trump]'s behavior a little bit in order to try to vault up in the top 10 to get on the stage," Patton said. "I think that's going to be a driver of behavior in the next few weeks. You're going to have people taking incredible risk to stand out."
The last time a U.S. presidential election did not include an incumbent was 2008. President Obama that year famously gained an edge over Arizona Sen. John McCain by leveraging social media, which was still in its relative infancy at the time. As McCain's campaign sputtered, he was overshadowed by his own running mate, the headline-grabbing, click-driving -- some would say Trump-like -- Sarah Palin.
Today, social media drives news cycles. According to Pew Research, about half of Facebook and Twitter users get news on those sites. The cable news networks, which were once the conversation starters, now most often find themselves trying to catch up on what went viral that day.
On Wednesday, Trump continued to keep himself in the news, telling CNN's Anderson Cooper, "I will build a Mexican border wall, and I will make them pay for it." And as of Thursday morning, the phrase "Retrumplican Party" was trending on Twitter after the Democratic National Committee posted a YouTube video. It's all fun and games, some say, until voters face the true question of whether Trump is actually fit to run the country. "He's not showing any leadership," Patton said. "He's showing showmanship. Period."
Christopher Zara is a senior writer who covers media and culture. News tips? Email me. Follow me on Twitter @christopherzara.
FOR FREE to continue reading
✔️ Unlock the full content of International Business Times UK for free
offer available for a limited time only
✔️ Easily manage your Newsletters subscriptions and save your favourite articles
✔️ No payment method required
Already have an account?
Log in
© Copyright IBTimes 2023. All rights reserved.