Election 2016 Update: Donald Trump Campaign In Disarray As Ted Cruz Maneuvers For More Delegates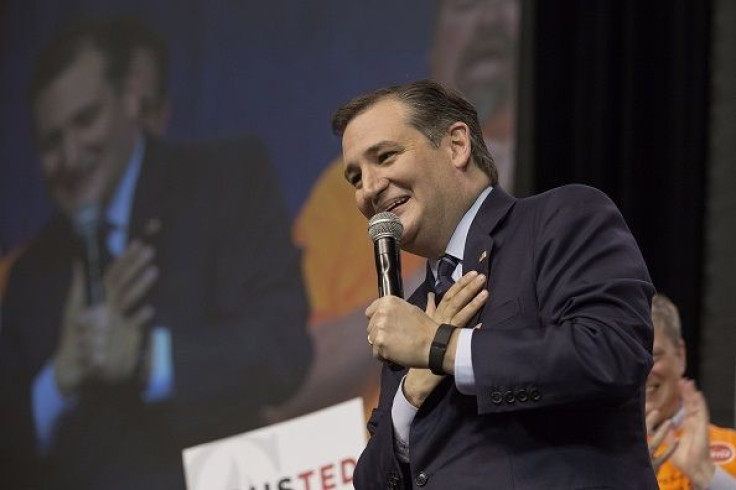 UPDATE: 11 p.m. EDT -- U.S. Sen. Ted Cruz of Texas has swept Saturday's Republican convention in Colorado, winning all 13 of the state's at-large delegates, the Hill reported.
At the convention, Cruz recapped his recent victories in Wisconsin, North Dakota and Wisconsin and the delegates he had accumulated. "The credit for that goes to each and every one of you," Cruz told supporters. "In three weeks, in 10 elections in a row, we have beaten Donald Trump."
Original story:
With the April 19 New York primary looming large, Republican presidential candidate Donald Trump this week revamped his campaign hierarchy as rival Sen. Ted Cruz sought to lock in Colorado's at-large delegates.
It was a week of rebuilding for Trump, who lost the Wisconsin primary to Cruz on Tuesday and earlier apologized for gaffes regarding punishment for women who obtain abortions and retweeting an unflattering picture of Cruz's wife, Heidi, as well as defending campaign manager Corey Lewandowski's manhandling of a female reporter.
Politico reported the Trump campaign shakeup has prompted bitter rivalry within the ranks. Trump elevated recently hired campaign strategist Paul Manafort, who said in a CNN interview he reports directly to "the boss." The New York real estate mogul gave Manafort responsibility for overseeing the delegate process, resulting from Lewandowski's apparent underestimation of the threat posed by Cruz.
"The nomination process has reached a point that requires someone familiar with the complexities involved in the final stages," Trump said in a statement. "I am organizing these responsibilities under someone who has done this job successfully in many campaigns."
The move gives Manafort the ability to make strategic decisions previously handled by Lewandowski.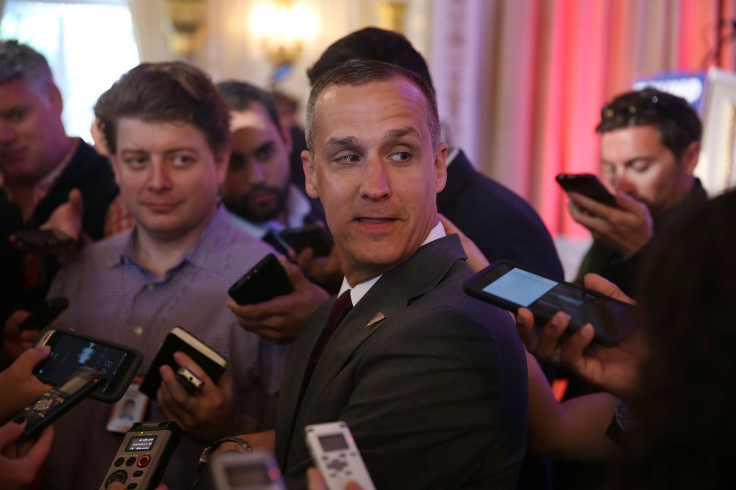 A former Trump adviser told Politico the mood inside the campaign is "like the political 'Hunger Games' right now" as infighting among staff members escalates.
The disarray is playing to Cruz's advantage, allowing him to maneuver in states where he won primaries as well as where he didn't. Trump already has complained about machinations allowing Cruz to lock up more delegates in Louisiana and Tennessee where Trump won the popular vote.
In Colorado, where Cruz won the March 1 caucus, the Texas senator worked to lock down the 13 at-large delegates to be chosen Saturday at the state convention as well as the three pledged delegates selected at the seven congressional district conventions this past week.
"I think there's a good chance [Cruz] wins 90 percent or more of the Colorado delegation," former state GOP Chairman Dick Wadhams told the Hill. "Trump has essentially walked off the field."
Some 600 GOP faithful are running for the 13 at-large spots, many of whom are unpledged to any candidate. Cruz was scheduled to make an appearance at the convention, while Ohio Gov. John Kasich is sending a surrogate to plead his case, former New Hampshire Gov. John E. Sununu. Trump canceled a weekend rally.
"If you don't ask, you don't get," said Ryan Call, a former state chairman who is running as an unpledged delegate. "Trump making the decision not to even show up, not to bother to get down into the weeds of Colorado's delegate selection process, I think overwhelmingly voters will say … 'I'm not going to vote for him then.'"
Trump still is hoping to capture the 1,237 delegates needed for a first-ballot victory at the Republican National Convention in Cleveland in July. He currently leads Cruz by an estimated 220 delegates.
© Copyright IBTimes 2023. All rights reserved.