Donald Trump Shuffles His Team With A Singular Focus: Getting Enough Delegates To Avoid A Brokered Convention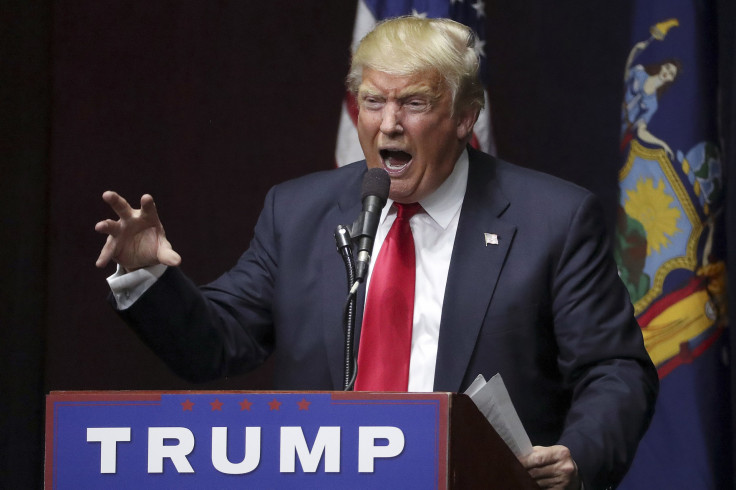 With Donald Trump's command of the Republican presidential field in doubt after his recent primary loss in Wisconsin, the bellicose New York City billionaire's campaign announced Thursday it's reshuffling the team. The objective: to secure enough delegates to foil any attempts by the party to replace Trump as the nominee at the Republican National Convention in Cleveland, July 18-21.
Veteran D.C. operative Paul Manafort's position in Team Trump has been boosted a month after he was hired, pushing aside — though not completely ousting — Corey Lewandowski, Trump's campaign manager. Lewandowski's strong-arm tactics (in one case, literally) have given a bullyish air to the campaign that could scare off voters, and the delegates Trump needs to win. Manafort will be tasked with convincing these delegates that Trump is their man.
On Thursday, an Associated Press-Gfk poll suggested that Trump is very unpopular among every listed demographic and political viewpoint, with 63 percent saying they "definitely would not vote for" him, including nearly a third of Republicans. Among Republicans, nearly half say they don't like their front-runner. Though Trump commands a strong lead in the RealClearPolitics poll index, he's fallen 3 percentage points over the past two weeks while his main rival, Texas Sen. Ted Cruz, has gained by nearly as much.
Manafort is emerging as the most important player on the team, taking on duties related to the nomination process and putting Lewandowski in his shadow.
Manafort's role is underscored by his background. He helped then-President Gerald Ford win the nomination over Ronald Reagan at the 1976 convention, which was the last time the Republican Party gathered with no candidate having secured a clear majority. With his current delegate count, Trump risks losing the nomination despite the lead he now holds.
"Mr. Manafort will oversee, manage, and be responsible for all activities that pertain to Mr. Trump's delegate process and the Cleveland convention," a statement Thursday from the campaign read. "The nomination process has reached a point that requires someone familiar with the complexities involved in the final stages."
Trump is currently campaigning heavily on his home ground of New York ahead of the state's April 19 primary, where 95 delegates are at stake. While Trump has a solid lead in the polls there, he's not taking any chances. The campaign announced Thursday it was canceling a rally scheduled for Friday at the Trump National Golf Club Los Angeles to concentrate on New York.
Trump currently has 743 delegates to Cruz's 517. Trump needs 1,237 delegates to lock in his nomination. Less than that risks a brokered convention.
© Copyright IBTimes 2022. All rights reserved.
FOLLOW MORE IBT NEWS ON THE BELOW CHANNELS