Election 2020: Biden Could Have A Republican Vice President Running Mate
KEY POINTS
Joe Biden bats for bipartisanship by saying he's open to the idea of a GOP running mate
He says "there's some really decent Republicans that are out there still"
He says GOP politicians have "got to step up"
In a brave move fostering bipartisanship, former vice president and Democratic nominee frontrunner Joe Biden said he is willing to consider a Republican as his running mate in 2020. The only problem with this equation, Biden said he "can't think of one right now."
The interesting dynamic of a president and vice president belonging to different political parties has occurred only once before in American history. In 1864, Abraham Lincoln from the Republican Party and Andrew Johnson of the Democratic Party were co-endorsed and ran together for president and vice-president as candidates of the National Union Party. Both men won.
The most recent example, although it didn't push through, occurred in 2008 when the late Senator John McCain, the Republican presidential nominee, considered former Sen. Joe Lieberman, a Democrat-turned-independent, as a possible running mate. McCain eventually chose Alaska Governor Sarah Palin as his running mate.
Reviving the long-dormant idea of a president and vice president from different parties was brought up Monday at Biden's town hall meeting in Exeter, New Hampshire. A woman from the audience told Biden her 21-year-old son asked if "Joe Biden would consider choosing a Republican as a running mate."
"The answer is I would, but I can't think of one now," replied Biden. "Let me explain that. You know there's some really decent Republicans that are out there still, but here's the problem right now of the well-known ones: They've got to step up."
Biden has long promoted his ability to work with Republicans throughout his political career as a selling point to voters.
During the final Democratic debate this month, Biden said he refused "to accept the notion, as some on this stage do, that we can never, never get to a place where we have cooperation again. If that's the case, we're dead as a country."
"If anyone has reason to be angry with Republicans and not want to cooperate, it's me," he said. "They have attacked me, my son, my family."
Biden was referring to the Republicans' continuing false claims Biden coerced the Ukrainian government to fire its top prosecutor in order to thwart an investigation into a Ukrainian energy company tied to his son, Hunter.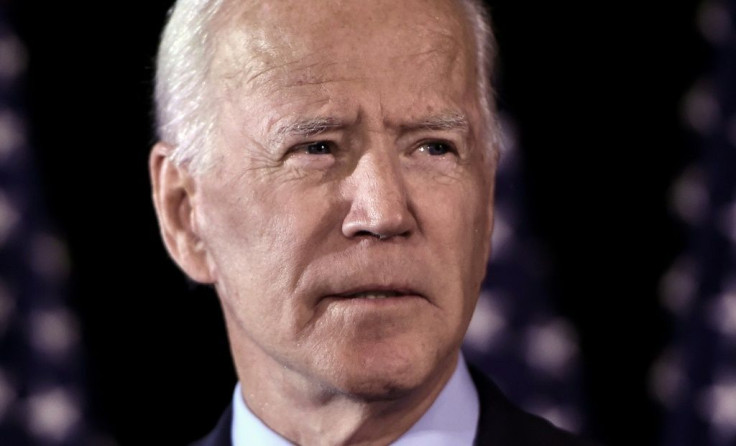 Apart from saying a probable Republican running mate is still missing in action, Biden told his audience he has a wealth of possible running mates within the Democratic Party to choose from.
"Whoever I would pick for vice president, and there's a lot of qualified women, there's a lot of qualified African-Americans. There really truly are," he pointed out. "There's a plethora of really qualified people. Whomever I would pick were I fortunate enough to be your nominee, I'd pick somebody who was simpatico with me, who knew what I, what my priorities were and knew what I wanted to."
He said he and his running mate might disagree on tactics but strategically, they'd have to be in the exact same page.
Biden hasn't expressed any favorites as to who his final pick might be but over the past few months, he's revealed clues about who he might consider his running mate if he wins the Democratic nomination. He said he's prefer to pick someone "of color and/or a different gender" as his potential running mate. But he's also said he think about adding Sen. Kamala Harris (D-CA) and Sen. Elizabeth Warren (D-MA) to his running mate choices. Harris ended her presidential bid earlier this month while Warren faces the possibility of dropping out of the race due to lack of money.
© Copyright IBTimes 2023. All rights reserved.