Election 2020: People With COVID-19 Can Still Vote In Person, CDC Says
KEY POINTS
The CDC said people infected with COVID-19 may still exercise their right to vote
Sick voters would be asked to follow safety guidelines
The recommendations come as case numbers continue to increase in 40 states
People who have been infected or are currently sick with the novel coronavirus may vote in person, according to a statement from the U.S. Centers for Disease Control and Prevention (CDC).
In an email written on Monday, the health agency said Americans who are or have been infected with COVID-19 can exercise their right to vote as long as they follow proper safety guidelines, CNN reported.
"CDC's recommendations for isolating someone who has COVID-19 or quarantining someone who was in close contact with a person with COVID-19 would not preclude them from exercising their right to vote," the email read.
"In-person voting can be carried out safely following CDC's recommendations for polling location and voters," it continued.
Voters who are sick are required to disclose their health condition to on-site poll workers. They also must follow coronavirus safety protocols, including wearing face masks, social distancing, and washing their hands before and after casting ballots.
Poll workers will be provided with personal protective equipment (PPE) and receive training to use them.
The CDC recommended designating a voting site for those who are ill, and offering voters with alternative voting options, such as extending voting hours or curbside voting, The Hill reported.
"When possible, alternative voting options -- which minimize contact between voters and poll workers -- should be made available for people with Covid-19, those who have symptoms of Covid-19, and those who have been exposed," a CDC spokesperson said.
The guidelines come as the number of new coronavirus cases reported weekly had seen an upward trend for four weeks. Last week, the U.S. broke another record-high number of cases after health officials reported 98,500 infections on Friday.
Case numbers also climbed by at least 25% in 40 states, with battleground states seeing the most significant increase. Michigan has seen a 115% increase in COVID-19 cases, while Rhode Island's case number increased by 221%, an NBC News analysis showed.
Nearly 5,800 people have died due to the coronavirus pandemic in the week ending on Nov. 1. The U.S. has now reported more than 9.2 million COVID-19 cases and 231,486 deaths since the pandemic began, according to the Johns Hopkins University coronavirus dashboard.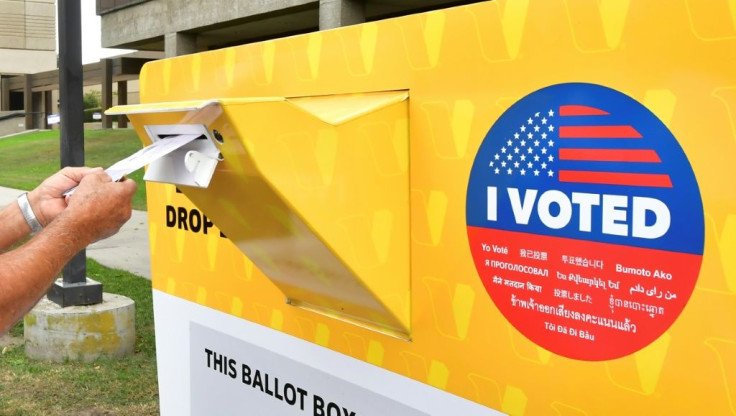 © Copyright IBTimes 2023. All rights reserved.