Election 2020 Poll: Trump Leads Biden By 7 Points In Missouri
KEY POINTS
Trump lands ahead of Biden, 50% to 43%, in Missouri in the latest Saint Louis University-YouGov poll
Trump is losing support among most major demographics in the state
Despite this erosion, Trump is the heavy favorite in the state
A new poll revealed President Donald Trump garnered a seven point lead over Joe Biden, 50% to 43%, in the battleground state of Missouri. For Trump it is a rare good news after poll after poll showed Biden as America's choice for president in November.
The latest Saint Louis University-YouGov poll released Monday showed in spite of the current edge Trump was steadily losing support from the bulwarks that won him Missouri in 2016. Four years ago, he had won more than 56% of the vote in the state.
The poll also confirmed an even wider trend showing Trump losing support nationwide -- especially in battleground states -- mainly due to his handling of the COVID-19 pandemic.
The Saint Louis University-YouGov poll revealed Trump's overall approval rating in Missouri now stands at 50% approval to 48% disapproval, which was within the margin of error of 3.95 percentage points. On the other hand, 51% of registered voters said they disapproved of how Trump responded to the COVID-19 pandemic. The remaining 48% approved of Trump's response.
"However, our SLU/YouGov Poll shows preference for Trump has dropped considerably in Missouri since Election Day in 2016 when he won Missouri by a whopping margin of 18.5%, 56.4% to 37.9%," said Dr. Kenneth Warren, Ph.D., Associate Director, SLU/YouGov Poll. "His 7% lead in Missouri today is noticeably less than half of his 2016 winning percentage."
The results of the Saint Louis University-YouGov poll:
Trump won 50% of Missouri voters in the poll. However, 56% voted for him over Hillary Clinton in 2016
Trump's support is weaker among almost all demographics in the poll. In 2016, Evangelicals gave him 83% of their vote, but the number now stands at 74%
Only 43% of women voters in Missouri said they'd vote for Trump in November compared to 53% in 2016
Independents are abandoning Trump. Fifty percent said they'd go for Trump in November compared to the 61% that voted for him in 2016
Less than 10% of Black voters plan to cast their lot with Trump in November. Zero percent Black women said they'd vote for Trump compared to 23% of Black men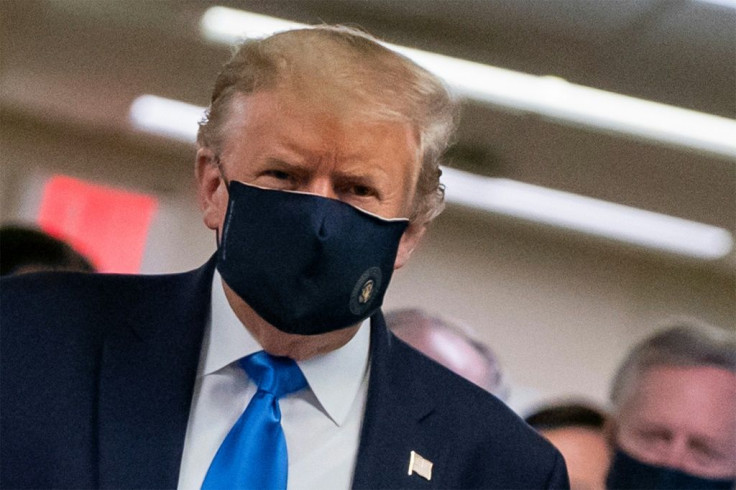 Despite these deficits, Trump remains the heavy favorite to win Missouri in November. The Show-Me state voted Republican in the last five presidential elections, and also drifted more toward the right in recent years. The poll showed 91% of Republican voters will go Trump compared to the 92% that did so in 2016.
Nationwide, Biden holds a significant lead over Trump. A realclearpolitics.com average has Biden ahead, 49% to 40%. Biden also leads Trump in most battleground states.
The SLU-YouGov poll involved 900 likely Missouri voters and was conducted from June 23 to July 1.
© Copyright IBTimes 2023. All rights reserved.
FOLLOW MORE IBT NEWS ON THE BELOW CHANNELS