Election Day 2014 Facebook Results: Weed, Obamacare Dominate Chatter; Elizabeth Warren Scores Top Post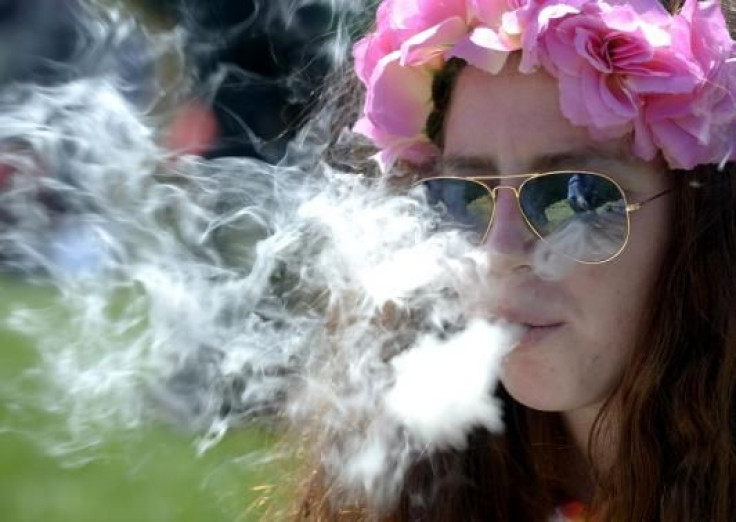 Politicians may be great at blowing smoke, but Facebook users put them to shame on Election Day 2014. "Marijuana" topped the list of Facebook's most talked-about election-related topics Tuesday as more than 27 million U.S. Facebook users engaged in more than 85 million interactions regarding the midterm elections, according to statistics provided by Facebook Inc.
Tuesday's election set a worldwide record for election-related Facebook interactions (likes, shares, comments). Direct comparisons to the previous midterms, in 2010, were not available, but Facebook said there were 71.7 million election-related mentions by U.S. users during the 2012 presidential election.
Marijuana reform measures were on the ballot in three states (Alaska, Florida and Oregon) and the District of Columbia on Tuesday, so it is perhaps not surprising that weed dominated election-related chatter across the social network.
"Taxes," "Obamacare," "education" and "voter fraud" rounded out the top five election-related topics, according to Facebook.
The top Facebook posts from politicians were a bipartisan mixed bag. Republicans may have seized control of the Senate on Tuesday, but it was Democratic Sen. Elizabeth Warren of Massachusetts who dominated the social space. Warren's Tuesday morning Facebook post -- which featured a photo of the Senator scanning a ballot at her local polling place -- went viral with more interactions than any other Election Day post from a politician. As of Wednesday morning, the post had 1,874 shares, 45,202 likes and 1,296 comments.
Republican Rep. Paul Ryan of Wisconsin came in second with his own ballot-scanning photo, followed by Republican Sen. Marco Rubio of Florida, who posted an "I Voted to Reclaim America" meme. Republican Gov. Scott Walker of Wisconsin rounded out the top four politicians with an "I Voted for Walker" meme.
From July 10 through the end of the day on Tuesday, some 43 million U.S.-based Facebook users made 272 million interactions regarding the midterm elections. How much of that chatter translated to actual votes is still a bit of a mystery, as official results are not available yet. Voter turnout was higher than usual in some key battleground states, but the lowest on record in others, according to early data.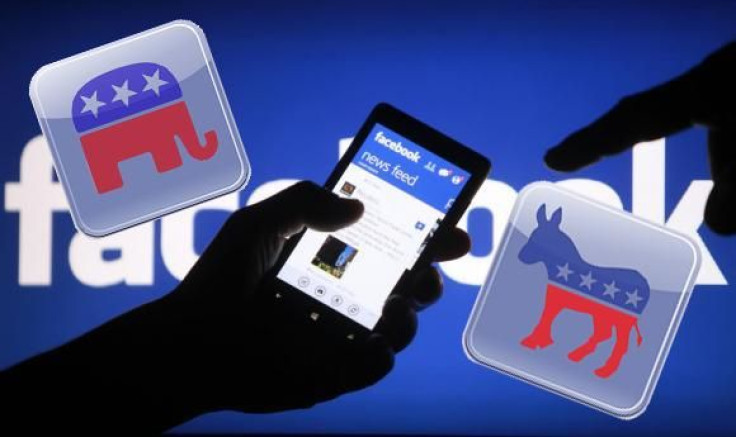 Below is the full list of the top posts from politicians and the most talked-about election-related topics on Facebook.
Top Posts From Politicians (Nov. 4, 2014)
Elizabeth Warren
Paul Ryan
Marco Rubio
Scott Walker
Top Issues Nationally (Nov. 4, 2014)
1. Marijuana
2. Taxes
3. Obamacare
4. Education
5. Voter fraud
Most Talked About Candidates (July 10 - Nov. 3, 2014)
1. Rick Scott
2. Nancy Pelosi
3. Trey Gowdy
4. Scott Walker
5. Mitch McConnell
6. Paul Ryan
7. John Boehner
8. Charlie Crist
9. Greg Abbott
10. Mary Burke
Highest Rate Of Election-Related Engagement (July 10 - Nov. 3, 2014)
1. Maine
2. Alaska
3. Wisconsin
4. District of Columbia
5. Kentucky
6. Arkansas
7. Oklahoma
8. West Virginia
9. Iowa
10. New Hampshire
© Copyright IBTimes 2023. All rights reserved.
FOLLOW MORE IBT NEWS ON THE BELOW CHANNELS