Elections 2016: Rand Paul Drops Out Of Presidential Race Ahead Of New Hampshire Primary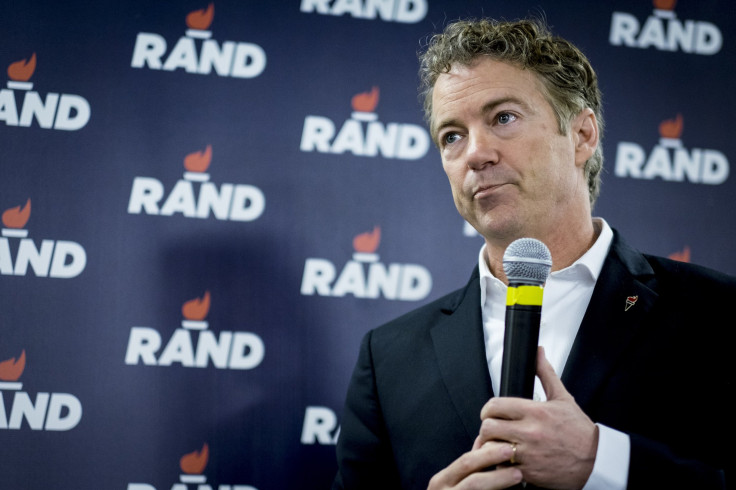 Republican Sen. Rand Paul dropped out of the U.S. presidential race Wednesday, CNN reported. The Kentucky senator had been polling toward the middle to back of a crowded GOP field for several months.
Paul's announcement came just days after the Iowa caucuses, in which he won 4.5 percent of voter support. With the New Hampshire primary less than a week away, candidates have been mobilizing to make their final pitches to voters in the swing state.
Republican Ted Cruz, the junior senator from Texas, won the Iowa caucuses Monday with 27.6 percent of the vote in the annual event that officially kicks off the election season. Front-runner and real estate mogul Donald Trump came in second among Republicans with 24.3 percent of the vote, and Florida Sen. Marco Rubio won 23.1 percent of the GOP vote.
The Kentucky senator issued a statement on his decision, released by his campaign staff. The statement did not give a reason for his decision to drop out.
"Although, today I will suspend my campaign for president, the fight is far from over," he wrote in a statement released by his campaign, which added "I will continue to carry the torch for liberty in the United States Senate."
Paul recently had to convince the GOP in his home state to shift its system from a primary to a caucus to prevent his name from appearing twice on the same ballot. The Republican Party approved this change with more than the two-thirds majority he needed.
"It goes back and forth and back and forth, and ultimately I think people got to the point where they were very comfortable with the idea," Paul said, as reported by the Lexington Herald Leader.
The incumbent senator also faces a serious challenge from Jim Gray, the Democratic mayor of Lexington. Gray has built part of his platform by saying Paul's ambitions for president have impeded him from doing his current job as senator well, the Atlantic reported.
© Copyright IBTimes 2022. All rights reserved.
FOLLOW MORE IBT NEWS ON THE BELOW CHANNELS