Elin Nordegren Demolishes $12M Mansion to Build Exact Replica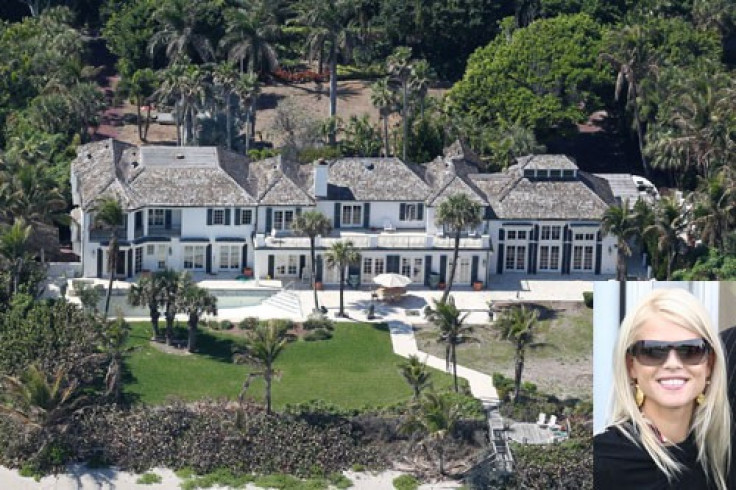 Elin Nordegren, the ex-wife of adulterous golf superstar Tiger Woods, recently made headlines after she knocked down her $12 million Palm Beach mansion. Instead of building of brand new estate, which many assumed was the motive, Nordegren is going to build an almost-exact replica.
TMZ is reporting that the blonde beauty submitted plans to the Palm Beach County Department of Planning, Zoning & Building revealing a strikingly similar structure to the one she had been living in. The new home compared with the now-demolished $12 million show that the two have the same exterior structure, a traditional/colonial home with similar shapes.
Click on the TMZ link to view the building plans.
Elin's builder told People magazine that the house Elin demolished was 90-years-old. It did not meet code provisions to withstand hurricanes (which are common in the Fla. Region) and was infested with termites.
The documents obtained by TMZ reveal details of the new home. Which will include:
-- 9 bedrooms
-- 2 living rooms
-- A large formal dining room
-- 2 kitchens
-- Large pool
-- Grotto
-- Pool cabana with a living room
-- 2 Jacuzzis
-- A detached guest house with 3 bedrooms
-- 3 guest bungalows
-- Wine cellar
-- Enormous master wing with walk-in closet
-- Basement that runs the entire length of the house
There are currently 120-feet of retaining walls and construction workers will bring in 4100-cubic yards of soil. County officials have reportedly made the architect revise the plans a bit before they will be approved.
Nordegren, 32, called in a team to tear down the six bedroom mansion in North Palm beach earlier last week. She purchased the beautiful mansion in March for $12.3 million, one year after receiving a $100 million divorce settlement from professional golfer Tiger Woods.
It was a beautiful place, realtor John True, who toured the mansion at a Halloween charity event, told The Palm Beach Post. Incredible landscaping, fantastic ocean frontage.
I heard the original plan was to renovate it, True said. But once they started, I heard they decided to tear it down.
TMZ previously reported that Elin's goal was to construct a dream home, which she may share with new boyfriend, billionaire businessman Jamie Dingman.
© Copyright IBTimes 2023. All rights reserved.