Elizabeth Taylor remembered by Hollywood friends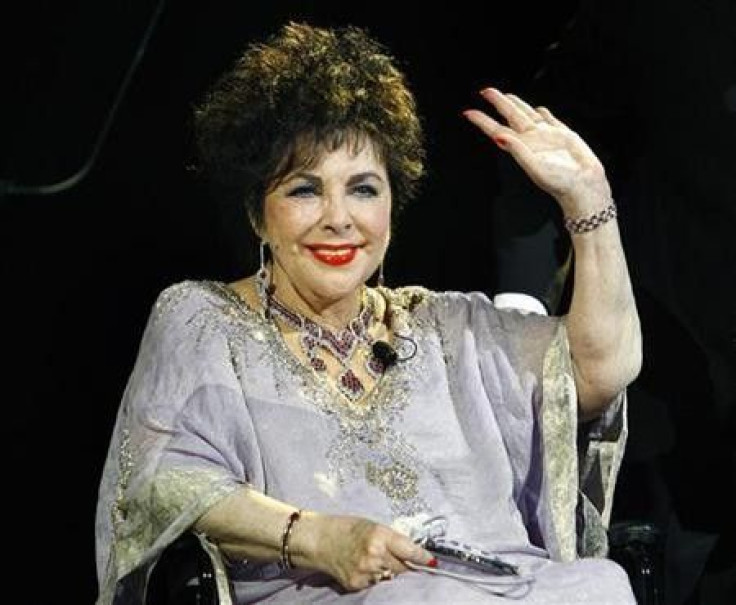 Hundreds of friends and family of Elizabeth Taylor gathered on a Hollywood movie studio lot on Sunday for a memorial celebration of the screen star, who died earlier this year at the age of 79.
Hosted by Colin Farrell, some 400 invited guests including Michael Caine, Elton John and Taylor's children feted the actress at the Warner Bros. studio in Burbank, outside Los Angeles, Taylor's publicist said.
My mother was an extraordinary woman whose life touched so many, most of whom we will never know, Taylor's son Michael Wilding, told the starry assemblage.
Our whole family is extremely proud of her accomplishments, and know what a unique and special experience it was to have her in our lives, said Wilding, Taylor's son with actor Michael Wilding,
Today it was especially meaningful for us to be with so many good friends to celebrate her spirit, which will be with us forever, he added.
Kate Burton, Taylor's step-daughter from her two marriages to Richard Burton, was also on hand.
Taylor died in March of congestive heart failure and was buried the following day in a small private funeral service.
Sunday, speakers recalled Taylor's legendary beauty, as well as her humor. Mike Nichols, who directed Taylor in one of her two Oscar-winning performances, appeared in a video tribute.
Others focused on the actress's post-Hollywood career, both as a businesswoman with a successful fragrance line, and as a ferociously determined advocate for AIDS, which claimed the life of her friend, actor Rock Hudson.
Until her death, Taylor headed up The Elizabeth Taylor AIDS Foundation. Several AIDS activists were also on hand as clips of Taylor's lobbying efforts were screened.
Some of Taylor's vast collection of jewelry, gowns and art are to be auctioned in New York in December.
© Copyright Thomson Reuters 2023. All rights reserved.