Ellen DeGeneres Is 'Fine' after Chest Pain Scare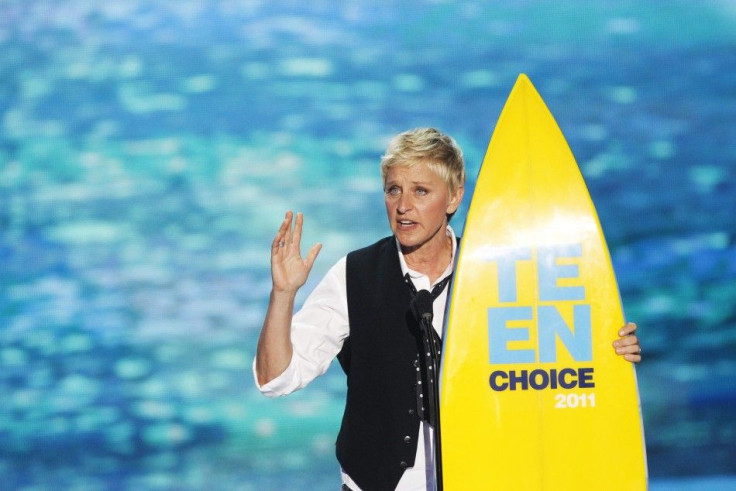 Talk show host Ellen DeGeneres called paramedics on Monday after feeling pains and tightness in her chest, but jokingly brushed off the incident, saying she had a baboon heart and admitting she wasn't sure what caused the discomfort.
Everything is fine. I don't know what it is but it's fine, DeGeneres told her TV audience, hours after getting checked out. Her remarks were taped on Monday and will be broadcast on Tuesday's The Ellen DeGeneres Show.
Rumors over the health of the comedian flew around the Internet on Monday after celebrity website TMZ.com said that paramedics had been called to the studio near Los Angeles where DeGeneres tapes her show after she complained of chest pains. She was not hospitalized.
DeGeneres, 53, one of the most popular stand-up comics and hosts on U.S. television, said she had woken up in the middle of the night.
I was feeling like a tightness of my chest and all the scary things ... like something was heavy on my chest and it was a cat so I moved it. I still felt the tightness and heaviness so there was another cat under that cat. There were two cats on my chest, she told her studio audience.
Then I got to work and it was still happening. I was still feeling the pains. So I was like, 'ya know, I should check this out.' It's better to be safe than sorry. Who doesn't want to see a fireman occasionally?, she said.
DeGeneres said paramedics bombarded her with questions, and she thanked all the paramedics and nurses who showed up and everybody and TMZ for caring so much.
Let me just say I am fine, she added.
© Copyright Thomson Reuters 2023. All rights reserved.