Ellen DeGeneres Ripped As 'Controlling,' 'Opportunistic' Mentor By Ex-Protégée Greyson Chance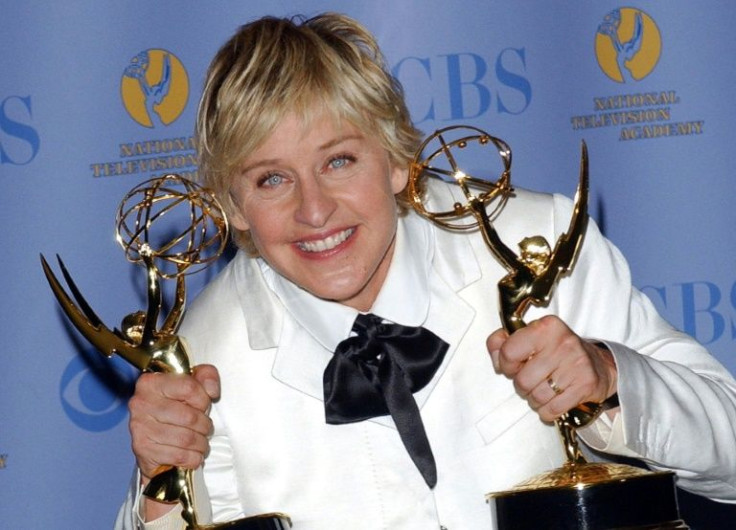 KEY POINTS
Ellen DeGeneres' former protégée Greyson Chance slammed Ellen DeGeneres in a new interview with Rolling Stone
He claimed DeGeneres was "controlling" in the early stages of his career and then "completely abandoned" once his music underperformed
"Ellen DeGeneres Show" team insiders reportedly claimed they "went above and beyond to help set him up for success"
Ellen DeGeneres' former protégée Greyson Chance is speaking out against the daytime talk show host, claiming that she "completely abandoned" him after overseeing much of his early career.
In an interview with Rolling Stone published Thursday, the pop star, now 25, opened up about his working relationship with DeGeneres after a viral video of him performing Lady Gaga's "Paparazzi" landed him on "The Ellen DeGeneres Show" at 12 years old in May 2010 and gave him the opportunity to sign to the TV personality's Eleveneleven label shortly after.
Chance alleged that DeGeneres was "controlling" in the early stages of his career and then became distant once his music underperformed.
"I've never met someone more manipulative, more self-centered and more blatantly opportunistic than her," he told the magazine.
A rep for DeGeneres has not commented on Chance's claims, but an unnamed source close to the "Ellen DeGeneres Show" team told People that they "went above and beyond to help set him up for success, but in business that doesn't always work out, and his career did not take off."
Chance recalled DeGeneres presenting herself as a guardian and a mentor to him during their first meeting and telling his mother Lisa, "You're never going to have to work again a day in your life."
The musician also claimed that DeGeneres told him, "I'm going to protect you. I'm going to be here for you. We're going to do this together."
After he signed to her label, DeGeneres set him up with managers Troy Carter and Guy Oseary, a booking agent at WME, a publicist and a brand agent, according to Rolling Stone.
In October 2010, Chance released a mini EP, and as his touring schedule became more demanding, DeGeneres "became domineering and way too controlling," he claimed.
"My whole week, my whole month, my whole year could change [with] one text message from her. That was horrible," he claimed to the magazine, adding, "If she had an opinion of any sort, the whole thing changed."
The musician alleged that DeGeneres was like a "hidden eye" over his career and even controlled what he would wear. He was allegedly not allowed to wear leather due to DeGeneres' commitment to veganism at the time.
"She would come in and look at a rack, yell at stylists, berate people in front of me and say, 'This is what you're wearing on the show,'" Chance alleged. "She was just degrading to people."
In one alleged incident, DeGeneres told Chance to watch right away an advance copy of Justin Bieber's "Never Say Never" documentary that she had obtained. When Chance, who was exhausted as he was opening for Miranda Cosgrove on tour at the time, didn't make viewing the film a priority, DeGeneres allegedly called his mother and berated her, the singer claimed.
When his album and ticket sales dropped in 2012, Chance alleged that DeGeneres "completely abandoned" him. Interscope soon dropped him and his agent, publicist and management team disappeared, according to the musician. He further claimed any attempts to get in touch with DeGeneres failed.
Chance appeared on her now-defunct talk show several times after 2012, but DeGeneres allegedly would only give him a "fake smile" and wouldn't even ask him how he was doing.
He told the outlet her praise for him and his strength in coming out as gay during an appearance on her show in 2019 felt "cheap."
Chance's mother said she believes that it was all just business for DeGeneres.
"I think that Ellen is a businesswoman. And if something isn't trending the way she wants it to, she's going to put an end to it because it's business for her," Lisa told the magazine. "It's not warm and fuzzy. I don't think she invited people to be a part of her life or take someone under their wing like she did if she didn't want to see something come of it. If it wasn't moving fast enough for her, that's when she started to shut down or shut us out."
An unnamed insider close to DeGeneres told Page Six that Chance did not make any complaints before or immediately after the 2019 appearance on the show. The source also noted that it's "convenient" he came forward with the allegations as he was releasing a new album.
Chance's new album "Palladium" was released Thursday, the same day his Rolling Stone interview was published.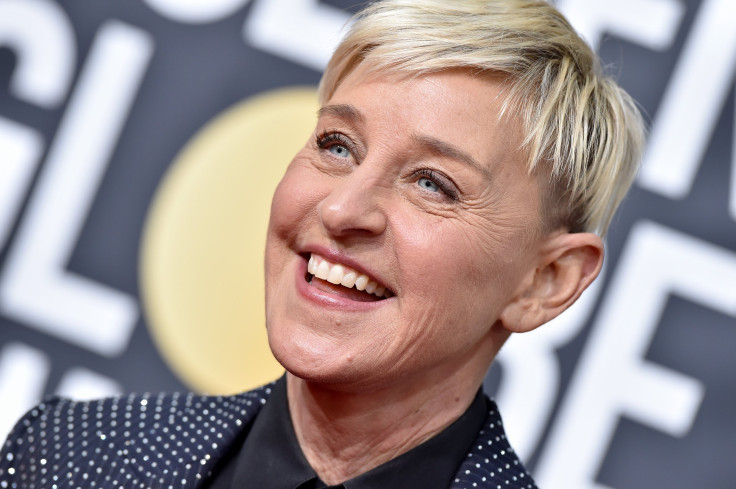 Greyson Chance
© Copyright IBTimes 2023. All rights reserved.