Ellen DeGeneres Selling $10M Worth Of Artwork From Private Collection
KEY POINTS
Ellen DeGeneres is putting some of her art pieces up for auction
Some of DeGeneres' sheep items are worth $500,000 to $1,000,000
"The Ellen DeGeneres Show" Season 18 opening's rating is on par with last season's premiere
Ellen DeGeneres is putting some art pieces from her private collection on the auction block, according to a new report.
"The Ellen DeGeneres Show" host is a collector of art and she has gathered multiple valuable items through the years, but she is now unloading some of them by putting them up for auction, Page Six reported. Some of the pieces that DeGeneres is selling include pricey sheep sculptures, a Jean-Michel Basquiat work on paper, and a mobile sculpture by Alexander Calder through the Sotheby's Gallery in the Hamptons.
The talk show host is also reportedly selling a Basquiat painting through the Van de Weghe Fine Art Gallery. Some of the sheep pieces DeGeneres is selling are worth $500,000 to $1,000,000 and they have already found a new home, a person familiar with the matter told Bloomberg.
DeGeneres and her wife Portia de Rossi have been buying and selling artwork for years. The outlet noted that de Rossi started it two years ago by creating prints based on the paintings she bought. Aside from works of art, the couple also love flipping houses.
DeGeneres also has an eye for interior design and home decor. Last year, she partnered with Generation Lighting to design sophisticated fixtures. Some were designed with mid-century style, others with starburst silhouettes and simple linen shades. Some also came with galvanized pendants.
"If you've ever stubbed your toe in the middle of the night, you know how important lighting is," DeGeneres joked while talking about her project with Generation Lighting to Architectural Digest.
"You can have a beautifully decorated room, but if it isn't lit well with great fixtures, it can go totally unappreciated. Think of the rugs as peanut butter and the lighting as jelly—and then me as the bread, I guess"
The news on DeGeneres' art pieces comes after a disastrous summer when a number of former and current staffers came forward and complained about the alleged "toxic" environment behind her talk show. The show was even subjected to an internal investigation and three executive producers were fired.
On Monday, "The Ellen DeGeneres Show" returned and despite the controversy, it still received high ratings from the viewers. The "Ellen" Season 18 premiere received a 1.9 rating, which was on par with last year's season opening before the controversies surfaced.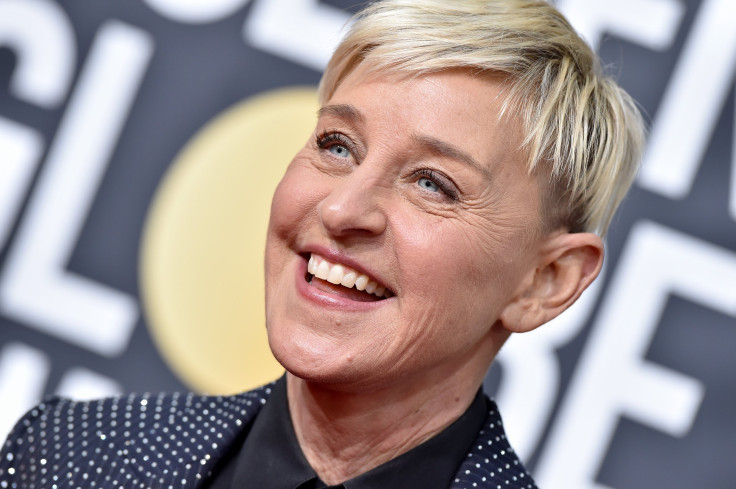 © Copyright IBTimes 2023. All rights reserved.