Ellen DeGeneres Will Be Absent From 'Ellen DeGeneres Show'; Miley Cyrus Called In To Guest Host Sept. 29 Show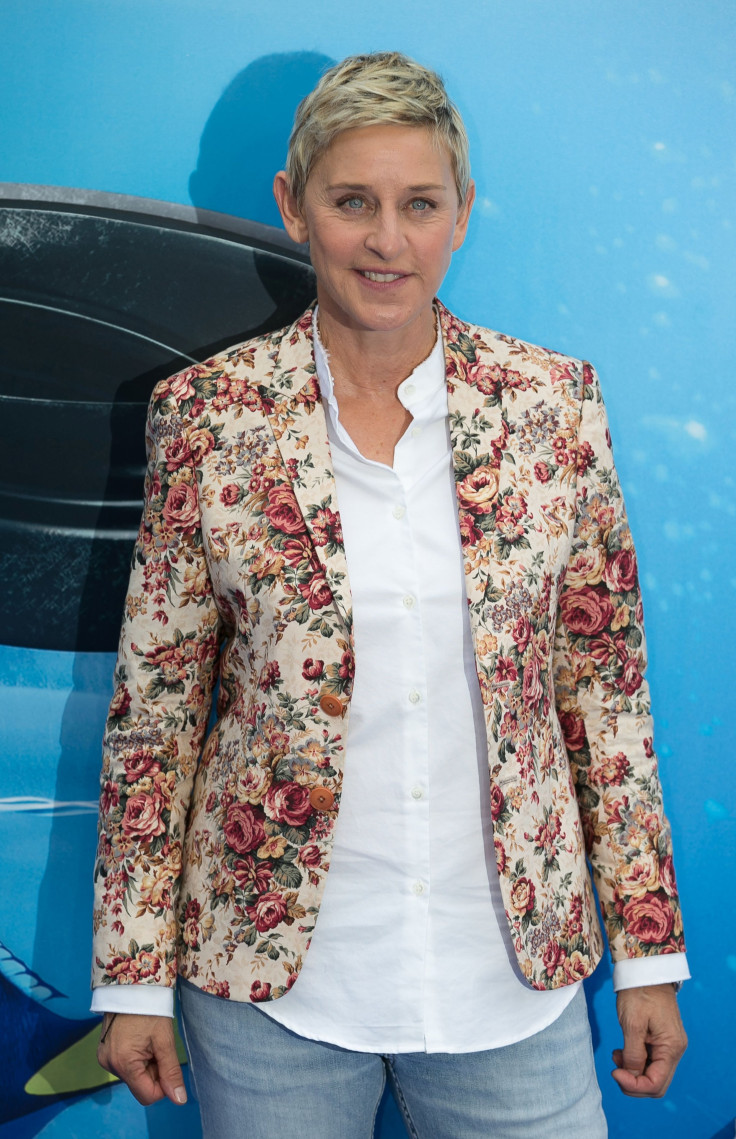 Fans tuning in to "The Ellen DeGeneres" show will be greeting by a familiar face on Thursday, but it won't be Ellen DeGeneres.
Miley Cyrus will be stepping in to fill Ellen's dancing shoes as the daytime TV host nurses an ailment at home. The newest addition to "The Voice" judges panel was called in to take over the show for the day. Despite the short notice, Miley appears to have come to the stage prepared — stepping out suited in a look we think Ellen would most certainly approve of and making several off-the-cuff jokes about the state of the host's health. The "Wrecking Ball" singer jokes with audience members that she's slipped Ellen "a bunch of Molly" in the hopes of making her feel better. She also cops to being "a little bit nervous" about the temporary gig — though her reason may shock you.
"I'll admit I'm a little bit nervous because I've never hosted a show with my clothes on before, so this is so weird," she said. "Don't worry guys, Ellen will be fine, but she just isn't feeling well, so she's asked me to fill in and of course, I said yes for my girl Ellen."
Ellen took to Twitter late Wednesday night to share the news with fans that she'd be missing from the "Ellen DeGeneres Show" on Thursday. She broke "the bad news" in a tweet, thanking Miley for filling in for her. DeGeneres claimed the controversial songstress "dropped everything" to fill in.
Despite her very on-brand joke, Miley now regularly appears on TV fully clothed. On Sept. 19 she made her debut on "The Voice" alongside fellow newcomer Alicia Keys. Season 11 marks both singers first season on the show and many are anticipating great success on the show for both women. Several episodes in, Miley has amassed an impressive team for herself. On Monday she took contestant Lane Mack and Karlee Metzger for herself, both of whom are expected to go far in the competition. As for how her team will stack up against the other judges', it's anyone's guess at this stage in the game.
Cyrus will be celebrating day four of Cat Week on "The Ellen DeGeneres Show" on Thursday. Click HERE to find out what time and channel you can catch the show on.
© Copyright IBTimes 2023. All rights reserved.