Ellen Pompeo Reveals Why She Left 'Grey's Anatomy' After 19 Seasons
KEY POINTS
Ellen Pompeo revealed why she left "Grey's Anatomy" on "The Drew Barrymore Show"
Pompeo explained that she's "got to do something new" in her career
The actress confirmed her departure from the show in November
"Grey's Anatomy" star Ellen Pompeo opened up about why she decided to leave the medical drama after 19 seasons on Tuesday's episode of "The Drew Barrymore Show."
The 53-year-old actress, best known for her role as Meredith Grey in the long-running ABC series, revealed the real reason why she decided to depart from the show, telling host Drew Barrymore that she wanted to explore different projects.
"I feel super happy, but listen, the show has been incredible to me, and I've loved a lot of the experience," Pompeo said when the 47-year-old "50 First Dates" actress asked how she felt after leaving the show. "Listen, it's just, I [got to] mix it up a little bit."
"I'm 53. My brain is like scrambled eggs. I [got to] do something new, or I'm literally [going to] turn into like, you can't do the New York Times crossword puzzle every single day. I mean, 19 years, that's more than people keep their kids in their house like people keep their kids in their house until they're 18, and then they send them off to college. So, this is like me, like, going away to college," she further explained.
When asked what she wanted to do next, Pompeo responded that she's been taking care of her three kids with her husband, Chris Ivery. "It's really important for me to be around for them and be more present for them."
She also revealed that she would be starring in a limited series for the streaming platform Hulu in the spring; however, the title of the show was not revealed. Pompeo described the series as a "very cool, [and] kind of crazy true story."
Pompeo confirmed that she was leaving "Grey's Anatomy" via an Instagram post she shared in November. She penned a heartwarming farewell message, saying that she was "eternally grateful and humbled by the love and support" the fans have shown her and that her success as Meredith Grey wouldn't be "possible without the best fans in the world."
But this did not mean that the actress was completely cutting ties from the show. Before Season 19 ends, Pompeo is expected to return for a farewell episode, which premieres on Feb 23 next year, to round up her eight-episode appearance for the latest season. She would also continue to narrate the series and remain an executive producer of the medical drama, according to Deadline.
In an interview with Entertainment Tonight in September, the actress also spoke about her departure and her plans of taking on a new project.
"It's still Grey's, she's still there in spirit, and that's the house that Grey built, so she's always there," Pompeo said at the time. "She just has to step away for a little bit to do a Hulu show. It's a great company to work for, and I'm really, really lucky that they've given me the opportunity to do both, and so I had to take it."
"Grey's Anatomy" returns with the second half of Season 19 on Feb. 23 at 9 p.m. (EDT) on ABC.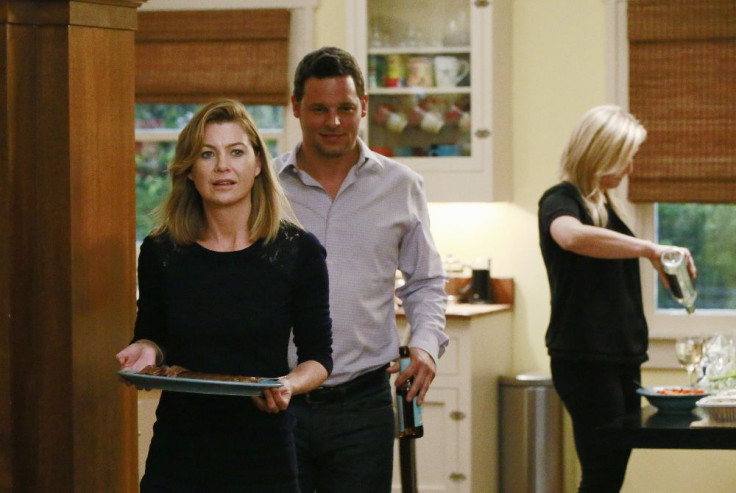 © Copyright IBTimes 2023. All rights reserved.