Ellen Pompeo Bids Farewell To 'Grey's Anatomy'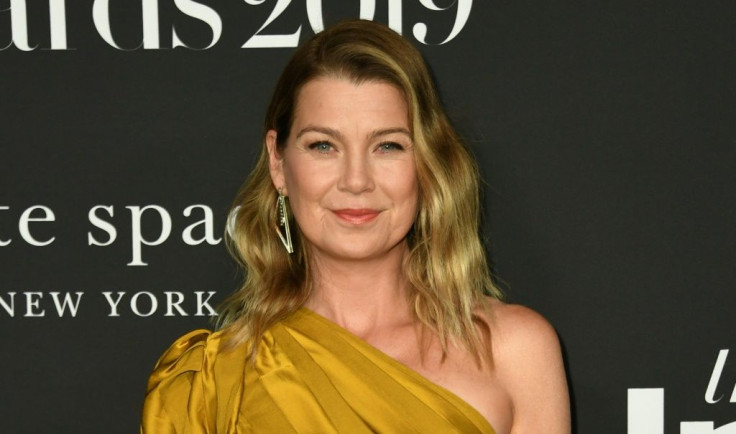 KEY POINTS
Ellen Pompeo shared a heartfelt farewell message to her fans via Instagram Thursday
Pompeo confirmed that she is departing "Grey's Anatomy" after 19 seasons
She's slated to return for the series' Feb. 23 midseason premiere post-hiatus
"Grey's Anatomy" lead star Ellen Pompeo is saying goodbye to the long-running drama after 19 seasons.
The 53-year-old actress, who plays Dr. Meredith Grey in the ABC series, officially confirmed that she was leaving the show via a farewell message to her fans posted on Instagram Thursday night.
"I am eternally grateful and humbled by the love and support you have all shown me, Meredith GREY, and the show for 19 seasons! Through it all.... none of it ...would have been possible without the best fans in the world. You all are RIDERS and you all have made the ride so fun and ICONIC!! I love you madly and appreciate you right back," the actress wrote.
Pompeo made it clear that she hasn't cut ties with the show entirely.
"This isn't your first time on the rollercoaster... you know the show must go on and I'll definitely be back to visit. With a lot of love and immense gratitude, XoE," she added.
Pompeo received support from "Grey's Anatomy" fans, who took to the comments section to congratulate the actress for her success on the show and thank her for inspiring viewers with her "legacy" as the iconic Meredith.
"The show must go on, but your legacy and impact will never be forgotten. You're a literal legend! I wish [you] the best on this next step into your career without Meredith Grey and 'Grey's Anatomy.' Girl, [wherever] you go, I'll follow. I'm looking forward to your new projects. Thank you, Ellen!" one user wrote.
Another commented, "Congrats on everything, sis! You earned it all!"
"No 'Grey's Anatomy' for me without you, but thank you for everything the last 19 seasons. I am eternally grateful for you, for Meredith Grey, and [for] all the life lessons. Can't wait to see what your next chapter holds," a third user said.
"Grey's Anatomy" creator Shonda Rhimes also shared a sentimental post about the mainstay's departure via social media.
"What a wild ride these past 19 seasons have been. None of it could have been possible without the incomparable @ellenpompeo, the one, and only Meredith Grey," she wrote, before adding that it wasn't a "goodbye" and that she couldn't "wait" to see what's in store for Pompeo's career.
The confirmation came months after it was announced in August that Pompeo will be reducing her on-screen appearances on "Grey's Anatomy" and will appear in only eight episodes for Season 19, Deadline reported. However, the actress will continue to narrate the series and remain an executive producer of the medical drama.
"Grey's Anatomy's" winter return will feature the biggest departure of the series, with Meredith saying goodbye to her friends and co-workers at Grey Sloan Memorial Hospital, the outlet noted.
It follows her decision to move to Boston in an effort to support her daughter Zola, who has fallen in love with a STEM (science, technology, engineering and math) school, and Jackson Avery (Jesse Williams) offering her a job working on an Alzheimer's research.
Pompeo is also slated to return for the Season 19 finale.
"Grey's Anatomy" is expected to return to ABC on Feb. 23.
Check out the teaser trailer of the show's winter return here.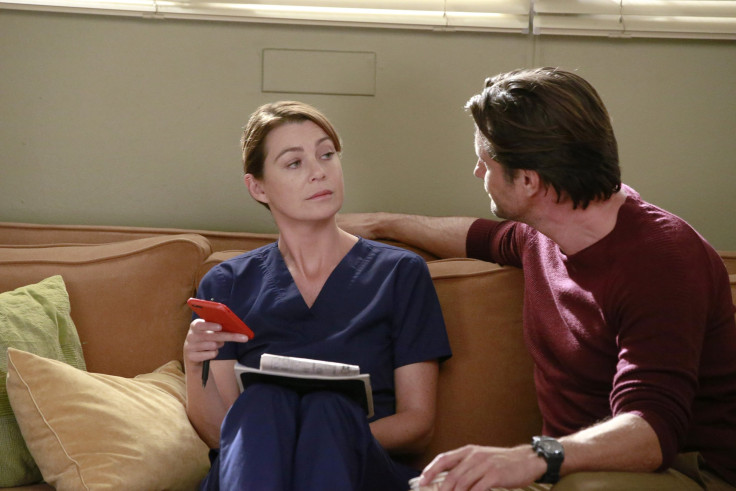 © Copyright IBTimes 2023. All rights reserved.