Elon Musk Begged Google Co-Founder Sergey Brin For Forgiveness Over Alleged Affair With Wife: Report
KEY POINTS
Elon Musk allegedly had a "brief affair" with Sergey Brin's wife Nicole Shanahan in December last year, a report claims
Brin filed for divorce in January, citing "irreconcilable differences"
Musk reportedly begged Brin for his forgiveness during a party earlier this year
Elon Musk allegedly had an extramarital affair with Google co-founder Sergey Brin's now-estranged wife Nicole Shanahan last year, a new report in the Wall Street Journal has claimed.
Shanahan's alleged "brief affair" with the Tesla CEO led Brin to file for divorce earlier this year and ended a long-standing friendship between Brin and Musk, the Wall Street Journal (WSJ) reported, citing unnamed sources familiar to those involved. International Business Times could not independently verify the information.
Brin filed for divorce in January, citing "irreconcilable differences." He stated that he and Shanahan had been separated since Dec. 15, 2021.
According to the WSJ report, Musk and Shanahan's alleged fling occurred in early December last year, at the Art Basel event in Miami — which ran from Dec. 2 to Dec. 4 — after the SpaceX founder broke up with Grimes in September 2021.
Shanahan and Brin's marriage had been strained at that point due to problems related to COVID-19 pandemic shutdowns and the care of their daughter, anonymous sources familiar with the relationship told WSJ.
At the time of the alleged affair, the pair were separated but still living together, an unnamed person close to Shanahan told the publication.
Musk and Brin were longtime friends, with the former saying that for years he regularly crashed at Brin's Silicon Valley home.
In 2008, Brin supported Musk during the financial crisis by giving him $500,000 to keep Tesla afloat, according to the New York Post. Musk, now the wealthiest person in the world, reportedly later gave Brin one of Tesla's first all-electric SUVs.
Musk reportedly apologized to Brin and begged his friend for forgiveness during a party earlier this year, unnamed people with knowledge of the incident told the WSJ. But while Brin acknowledged the apology, he still isn't speaking to Musk regularly, according to the sources.
Since the alleged affair, Brin has asked his financial advisers to liquidate his investments in Musk's various companies amid growing tension between the billionaires, unnamed sources told WSJ.
Shanahan and Brin are reportedly currently involved in divorce mediation proceedings. She is reportedly seeking more than $1 billion from Brin, who is worth around $90 billion.
Brin's side claimed that Shanahan wants more than what is stated in a prenuptial agreement they signed. Shanahan's side argued that she signed the pact under duress while pregnant, unnamed sources familiar with the negotiations told WSJ.
Brin's lawyer declined to comment, and reps for Musk and Shanahan did not respond to requests for comment, according to WSJ.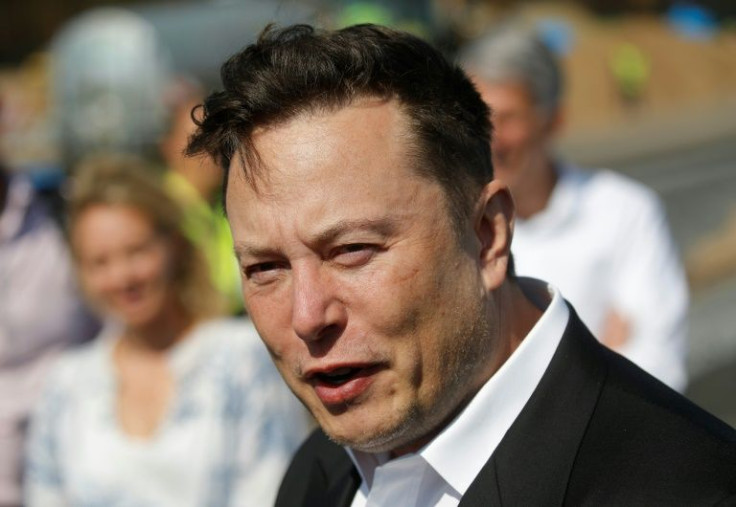 © Copyright IBTimes 2023. All rights reserved.