Apple, Tesla Write Letter To Persuade California State To Change Proposed Self-Driving Rules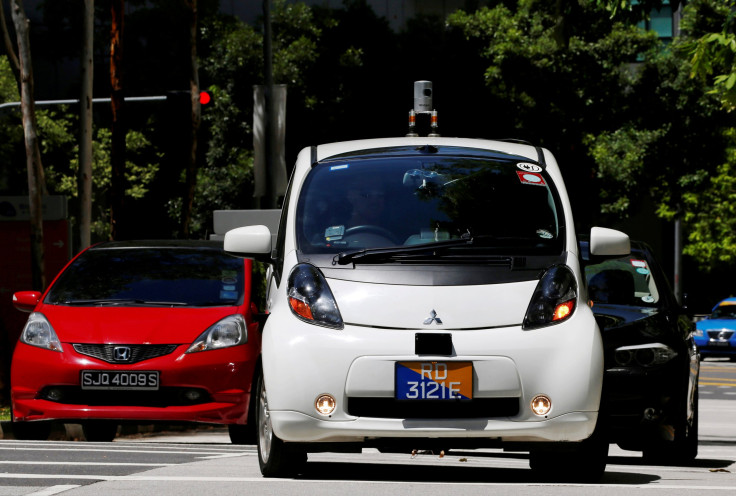 California is the favorite destination for technology and automotive companies to test out their self-driving technology — around 27 companies are testing their self-driving vehicles in the state. Keeping in mind the scale of the technology in the state, the California Department of Motor Vehicles (DMV) proposed some regulations governing the use of the technology on the state roads in March.
On Friday, some companies invested in the technology — including tech giant Apple — petitioned the state to consider changing its proposed rules.
Read: Apple Self-Driving Technology: 5 Facts You Need To Know ​
"Apple believes that all those developing and deploying automated vehicles should follow rigorous safety principles in design, testing, and production. Such principles should not, however, inhibit companies from making consequential progress—there is no need to compromise safety or innovation," Steve Kenner Director of Product Integrity, Apple said in a letter addressed to Brian G. Soublet, deputy director and chief counsel, Department of Motor Vehicles, Legal Affairs Division, State of California.
Tesla had written a similar letter to the DMV on Monday in which it had been even more explicit than Apple in its opposition to the proposed rules
"NHTSA's Policy explicitly states that the Safety Assessment requested in the Vehicle Performance Guidance is a voluntary submission that is not a necessary precursor to testing AVs on public roads or as part of a state's test program," the company wrote in the letter. "Notwithstanding, the DMV's Rulemaking requires manufacturers to submit a copy of their Safety Assessment to NHTSA as part of their application to test AVs that do not require a human driver as well as their application to deploy AVs on public roads. In doing so, the DMV inappropriately transfers federal regulatory authority to itself and contravenes the spirit of voluntary cooperation that NHTSA intended for with the Safety Assessment."
"Tesla instead believes that the DMV should strive for consistency with NHTSA's Policy and the Rulemaking should instead request (without imposing a requirement) for manufacturers to submit a Safety Assessment," Tesla added, voicing its opposition to the proposed safety rules by the state authority.
Both the companies have concerns about how the proposed rules require the companies to report "disengagements" with the self-driving vehicles and state that the rules might restrict the design of and equipment used in self-driving vehicles, which would in turn "stifle innovation." The companies argue that the rules should require reporting only serious instances of disengagements, which require human drivers to take over control to avoid accidents or violating traffic rules.
Furthermore, Apple says that the state's restriction on using self-driving vehicles without a human driver should be removed, as it would act as an impediment to testing cars autonomously.
Read: Are Self-Driving Cars Safe? One In Four Cars On U.S. Roads In 2035 Will Be Self-Driven, Study Says
Self-driving legislation presents a unique opportunity for lawmakers, as the technology basically differs from the foundation on which traffic rules are formulated — human driving. The new technology is expected to eventually remove, or at least reduce, the reliance on human driving. Traffic rules, traffic lights and even roads might be needed to be designed to accommodate self-driving vehicles once the technology becomes mainstream.
© Copyright IBTimes 2023. All rights reserved.