Elon Musk's Secret Role In Ukraine-Russia Conflict Unveiled In New Biography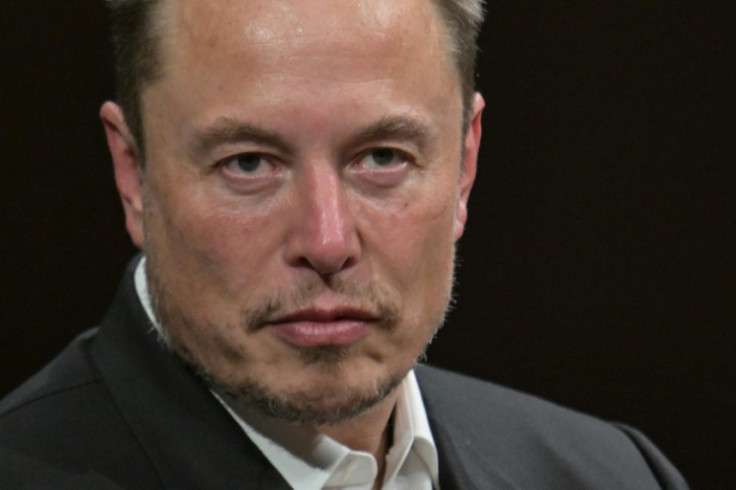 KEY POINTS
Elon Musk secretly disabled Starlink to prevent a Ukrainian attack on Russia's navy
Musk's fear of Russian retaliation with nuclear weapons drove this decision
Isaacson's biography sheds light on Musk's unintended role as a power broker in the Ukraine-Russia conflict
In Walter Isaacson's forthcoming biography of Elon Musk, set to debut on Sept. 12, new details about Musk's involvement in the Ukraine-Russia conflict have emerged.
Isaacson exposes Musk's covert move to deactivate his Starlink satellite network off Crimea's coast, thwarting a concealed Ukrainian assault on the Russian navy, as reported by CNN, which obtained access to the book.
When Ukrainian submarine drones, carrying explosives, neared the Russian fleet, they inexplicably lost their connections and ended up stranded onshore. Isaacson's account reveals Musk's motive: a deep fear of Russian retaliation with nuclear weapons over a Ukrainian assault on Crimea.
The biography underscores Musk's concerns regarding a potential scenario akin to a "mini-Pearl Harbor,'' underscoring his inadvertent but pivotal role as a power broker in the eyes of U.S. officials who couldn't ignore his actions.
The book offers new perspectives on Musk's hesitance to escalate the conflict, resulting in his refusal of Ukrainian appeals for Starlink systems that had the potential to be employed for offensive purposes against Russia.
After Russia disrupted Ukraine's communication systems prior to its full-scale invasion in February 2022, Musk consented to supply Ukraine with SpaceX-manufactured Starlink satellite terminals, valued in the millions, which played a crucial role in Ukraine's military endeavors. Nonetheless, as Ukraine initiated the use of Starlink for offensive operations against Russia, Musk reevaluated his position.
Musk contemplated his role in the conflict, asking, "What is my role in this war? Starlink was designed for peaceful purposes, not warfare," according to the excerpt reported by CNN. He initiated discussions with senior U.S. officials and the Russian ambassador to address concerns spanning from Washington, D.C., to Moscow.
Simultaneously, Mykhailo Fedorov, Ukraine's deputy prime minister, urged Musk to reinstate connectivity for the submarine drones, recognizing the transformative potential of Musk's technology.
Musk's response was unorthodox. While acknowledging the impressive design of the submarine drones, he declined to restore satellite coverage for Crimea, expressing concerns that Ukraine had crossed a threshold that invited strategic defeat.
This unique reliance on an unpredictable billionaire for battlefield communications triggered a dispute over funding for the Starlink terminals. Initially hesitant to shoulder the costs, SpaceX, which had invested tens of millions in sending the satellite equipment to Ukraine, subsequently reversed its position following Musk's decision to provide funding to Ukraine's government at no charge.
The story persisted as SpaceX engaged in discussions with U.S. and European governments in early 2023 to fund an additional 100,000 satellite dishes for Ukraine.
The importance of Starlink in the ongoing conflict remains apparent, given recent reports of Russian hackers attempting to intercept data sent to Starlink satellites, affecting Ukrainian commanders' battlefield communications.
Isaacson's biography offers a detailed portrayal of Musk's involvement and the complexities surrounding his contributions to the Ukraine-Russia conflict.
© Copyright IBTimes 2023. All rights reserved.