Elvis Presley Quotes: 10 Things He Said To Remember The Icon On Anniversary Of His Death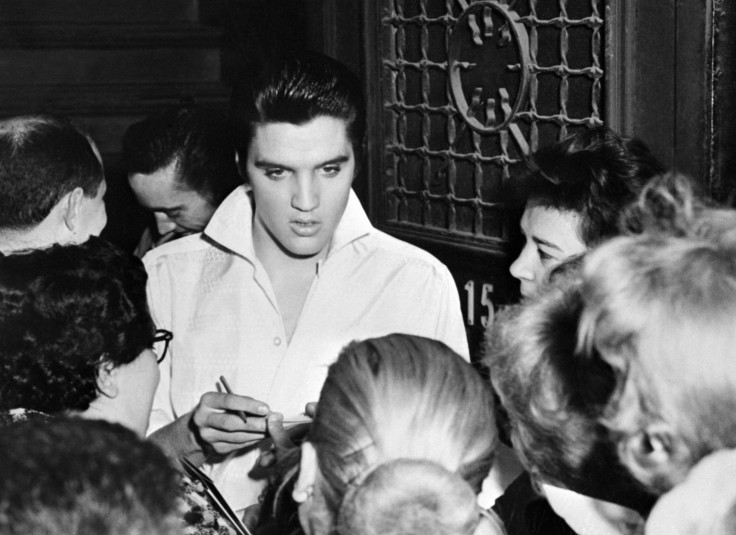 Sunday marks the 38-year anniversary of singer Elvis Presley's death. The "King of Rock and Roll" was found dead Aug. 16, 1977, at his "Graceland" home in Memphis, Tennesse, at age 42.
Presley became a legend with his baritone voice and songs such as "Hound Dog," "Heartbreak Hotel" and "Blue Suede Shoes." By the time Presley was 30, he had become the highest-paid singer in the history of the business at the time. In his obituary, the New York Times noted that his "blatant sexuality redefined popular music."
Presley married Priscilla Beaulieu, the daughter of a U.S. Army colonel, May 1, 1967, and the couple had one daughter, Lisa Marie. However, the marriage ended in October 1973.
In his lifetime, the singer made 33 films and sold more than 500 million records worldwide, leaving behind 45 gold records as well as a number of memorable quotes, posted below, compiled from Brainyquote and Goodreads.
1. I don't know anything about music. In my line you don't have to.
2. I learned how important it is to entertain people and give them a reason to come and watch you play.
3. Truth is like the sun. You can shut it out for a time, but it ain't goin' away.
4. Rock and roll music, if you like it, if you feel it, you can't help but move to it. That's what happens to me. I can't help it.
5. People ask me where I got my singing style. I didn't copy my style from anybody.
6. Every time I think that I'm getting old, and gradually going to the grave, something else happens.
7. There are too many people that depend on me. I'm too obligated. I'm in too far to get out.
8. After a hard day of basic training, you could eat a rattlesnake.
9. I'm not trying to be sexy. It's just my way of expressing myself when I move around.
10. Ambition is a dream with a V8 engine.
© Copyright IBTimes 2023. All rights reserved.